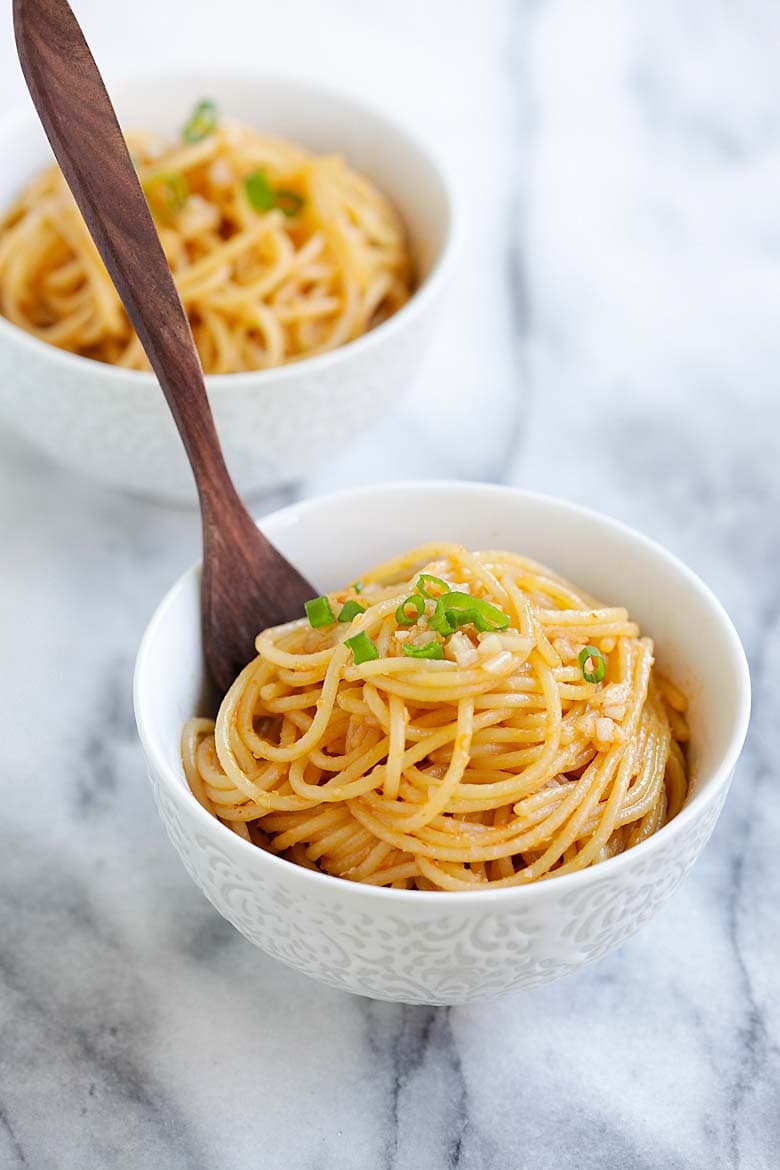 Garlic Sriracha Noodles
Garlic Sriracha Noodles – easy and crazy delicious garlic noodles with Sriracha. Savory, buttery with a tint of heat. Dinner is done in 15 mins.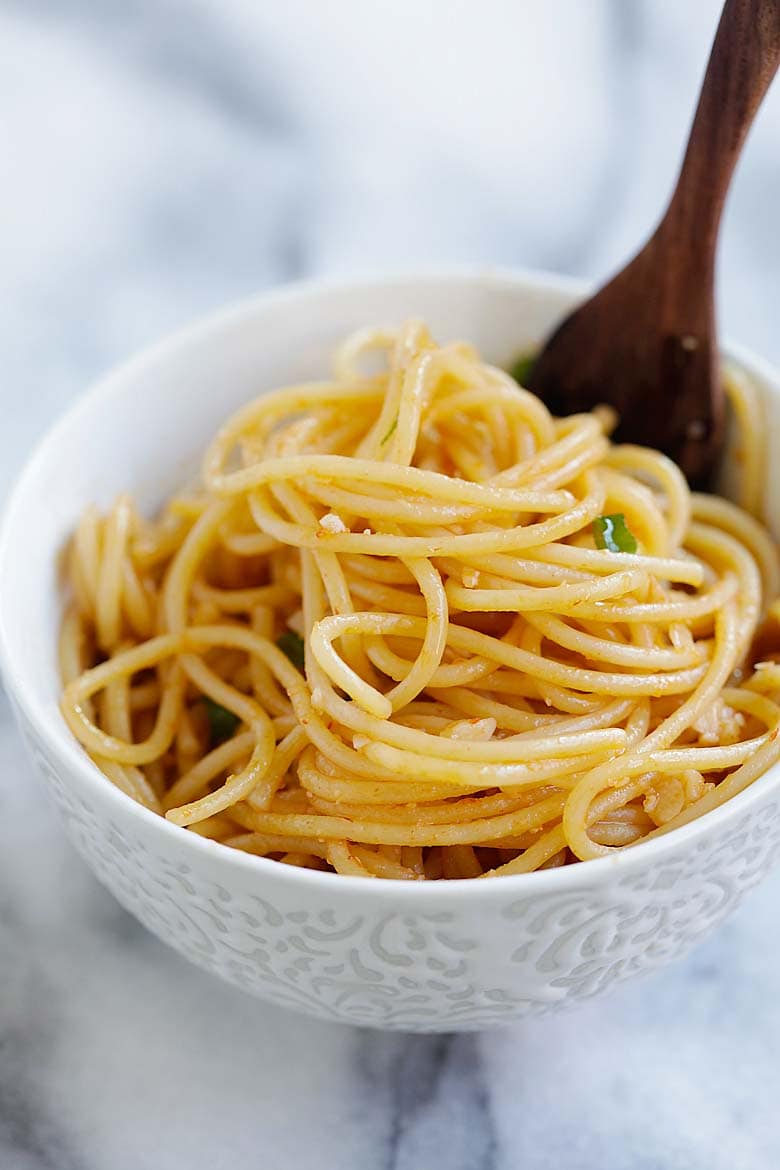 Happy New Year! Sorry for being away for 10 days without posting a new recipe. I was just taking a much-needed break during the holiday season. However, I am back and I have a bunch a new, easy and delicious recipes to share with you this year. Thanks in advance for your continued support.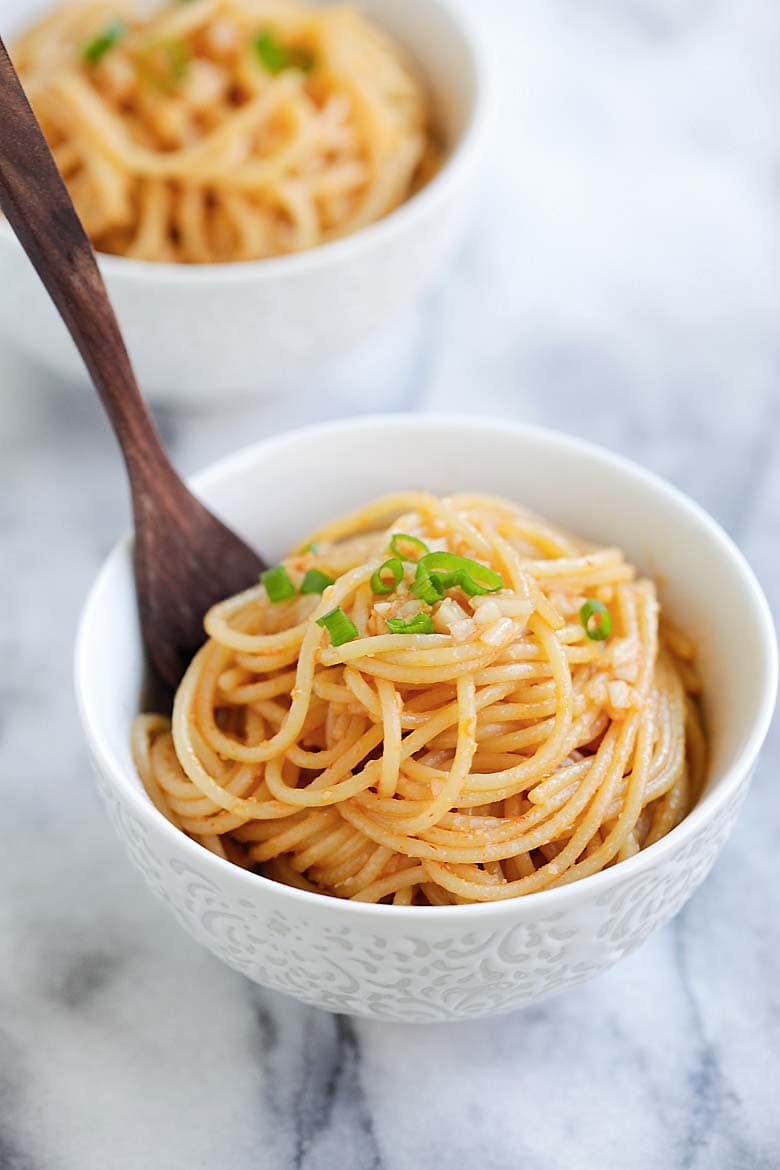 One of my favorite noodles is garlic noodles. I make garlic noodles almost once a week, as little G loves it and can eat a big bowl of it. He has just started to eat spicy foods so I have revised my recipe to include a bit of Sriracha and make it into garlic sriracha noodles. It's still delicious but now with a hit of heat, which is very delightful during this time of year when it's cold.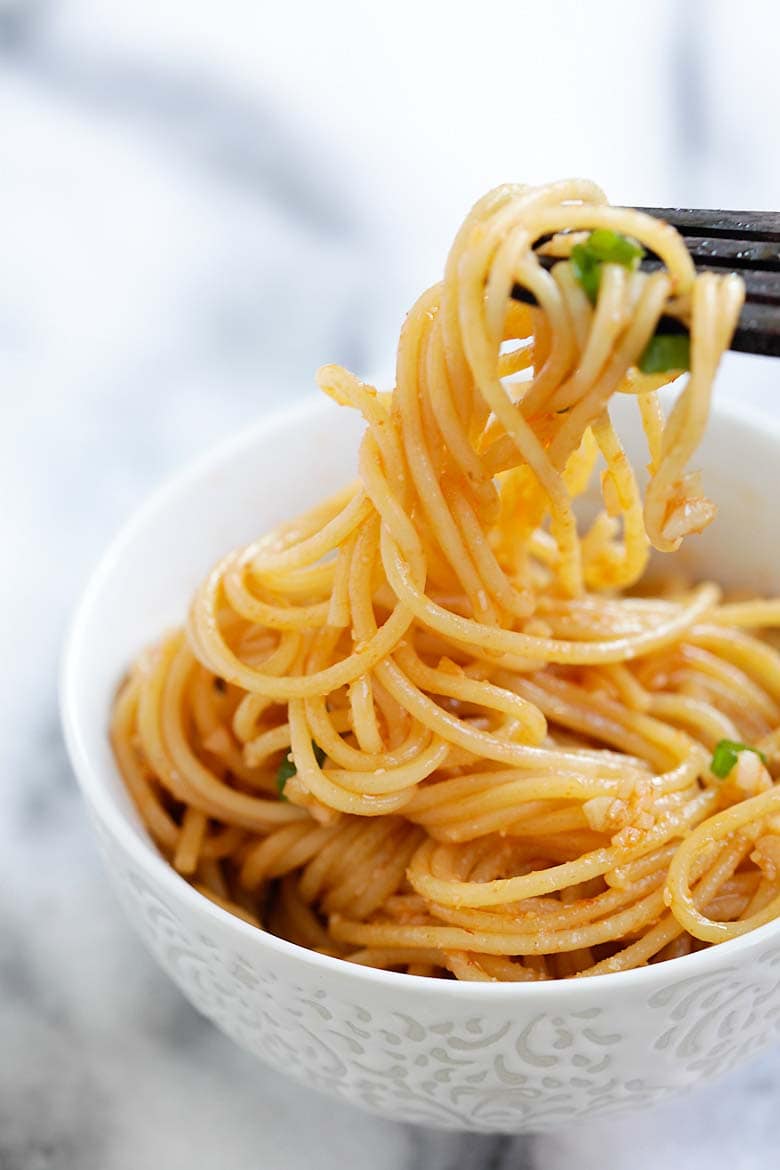 You won't believe just how easy this recipe is…it calls for only 5 simple ingredients and takes about 15 minutes to make from start to dinner. Bear in mind that this is an Asian-flavored noodles so you will need to pick up a bottle of oyster-flavored sauce from your supermarket, in the International/ethnic food aisle. Oyster sauce is a must-have ingredient in Asian cooking. Pick it up and you can make a variety of Asian recipes!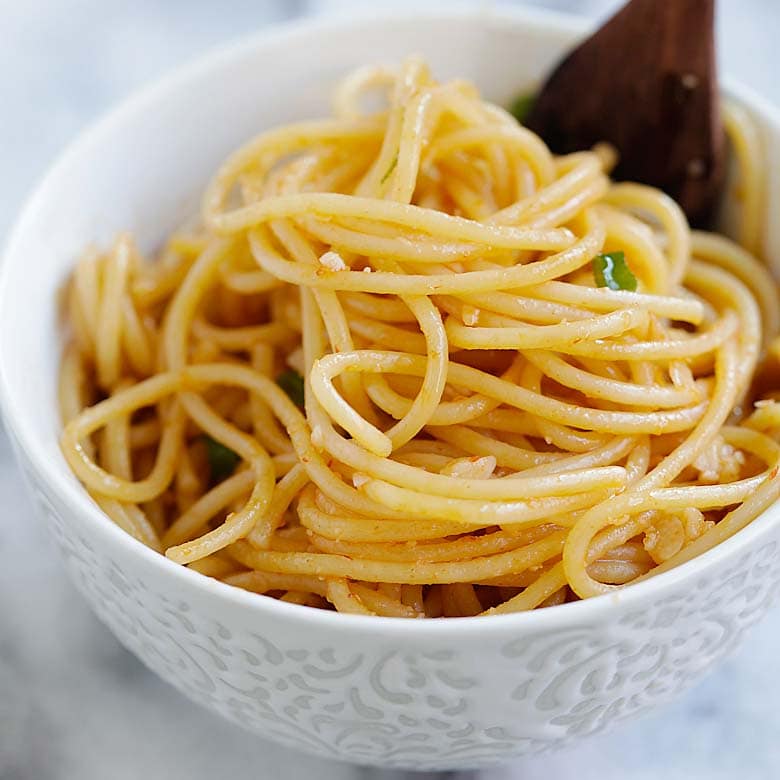 Rate This
Recipe Name
Garlic Sriracha Noodles
Preparation Time
Cook Time
Total Time
Average Rating