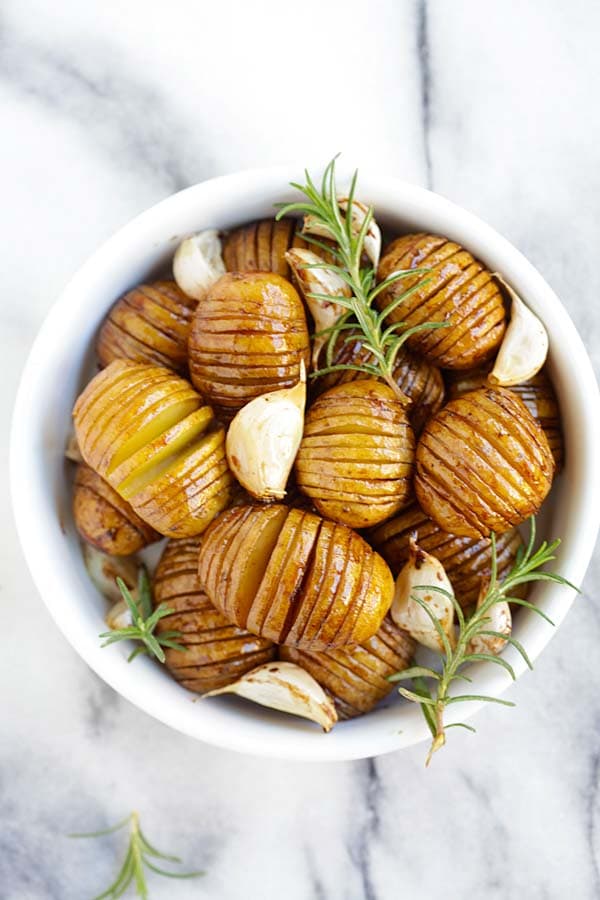 Balsamic Roasted Potatoes
Balsamic Roasted Potatoes – crazy delicious hasselback roasted potatoes with honey balsamic and garlic. Best potato side dish ever!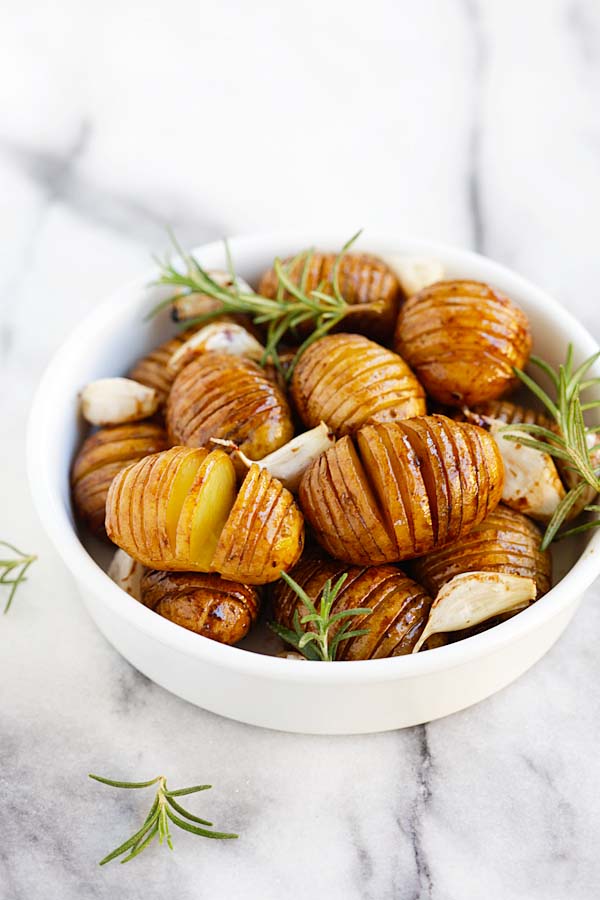 It's been raining for days here in Southern California and finally the sun came out to play today. I quickly rushed out to the market and got a few ingredients and whipped up this amazing and easy balsamic roasted potatoes for you.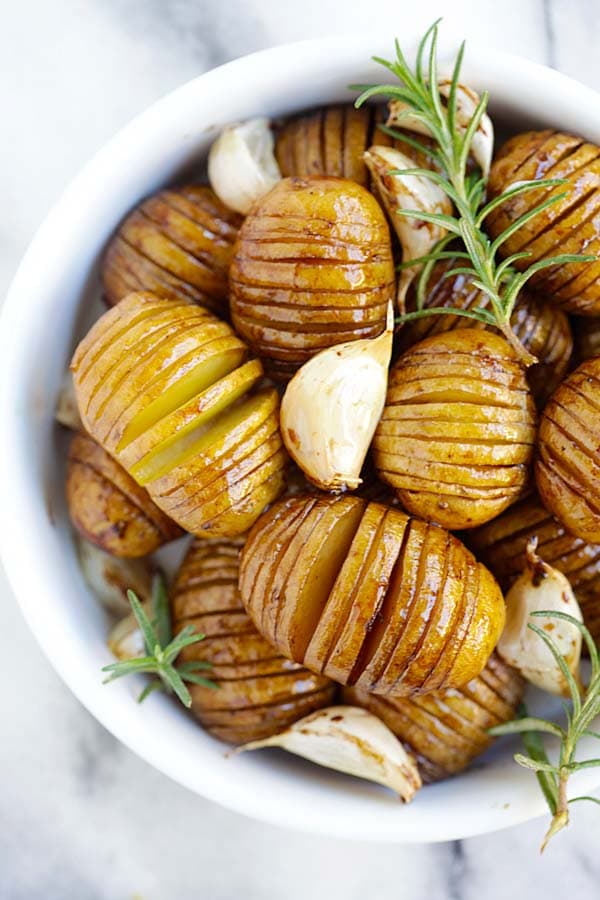 You know when it comes to potatoes, I love my potatoes mini. Mini potatoes are just too cute and they are easier to cook (they cook faster than regular potatoes). When you slice them into hasselback potatoes, they always turn out so gorgeous and tempting, just like the pictures here.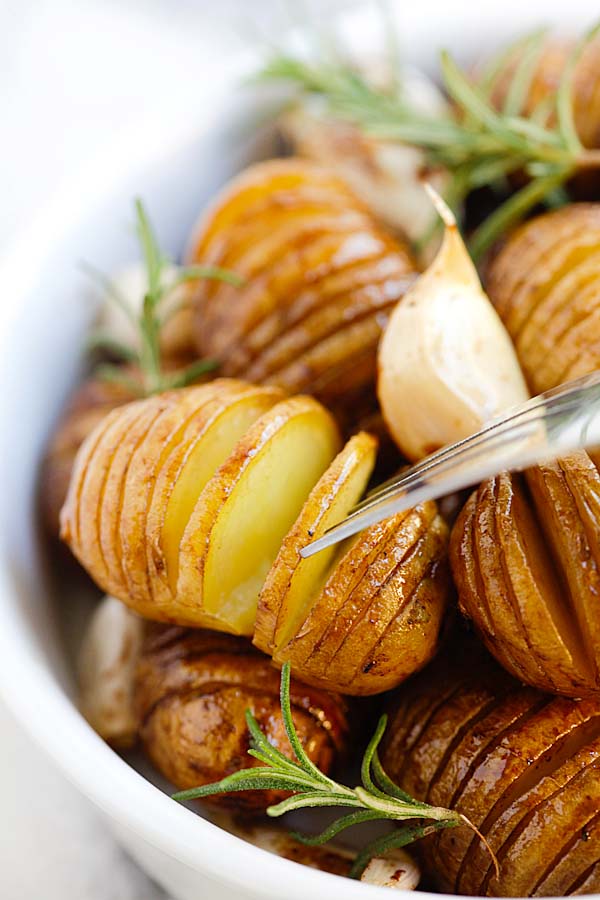 Imagine the slightly sweet balsamic vinegar with butter and olive oil clinging to the potatoes and inside of every slit, slow roasted to perfection…you've got a killer roasted potatoes that you will want to eat all year long. Throw in some garlic cloves and rosemary, and this balsamic roasted potatoes recipe is a winner. The sweetest thing of all is that active time is 15 minutes max and the oven does the rest. Have a great weekend!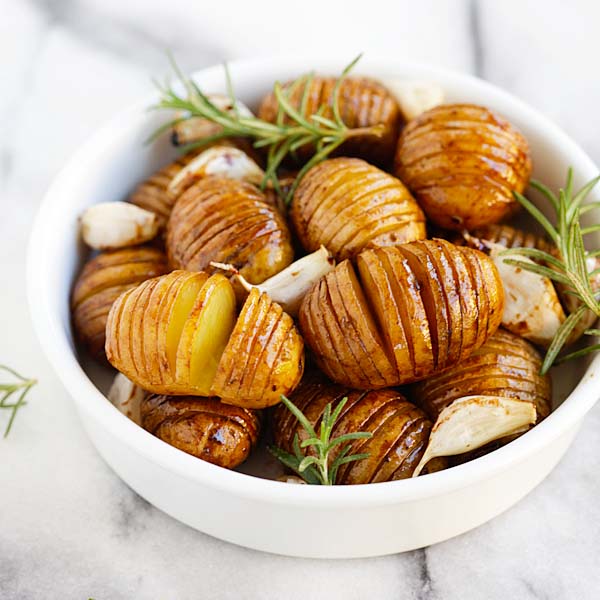 Rate This
Recipe Name
Balsamic Roasted Potatoes
Preparation Time
Cook Time
Total Time
Average Rating