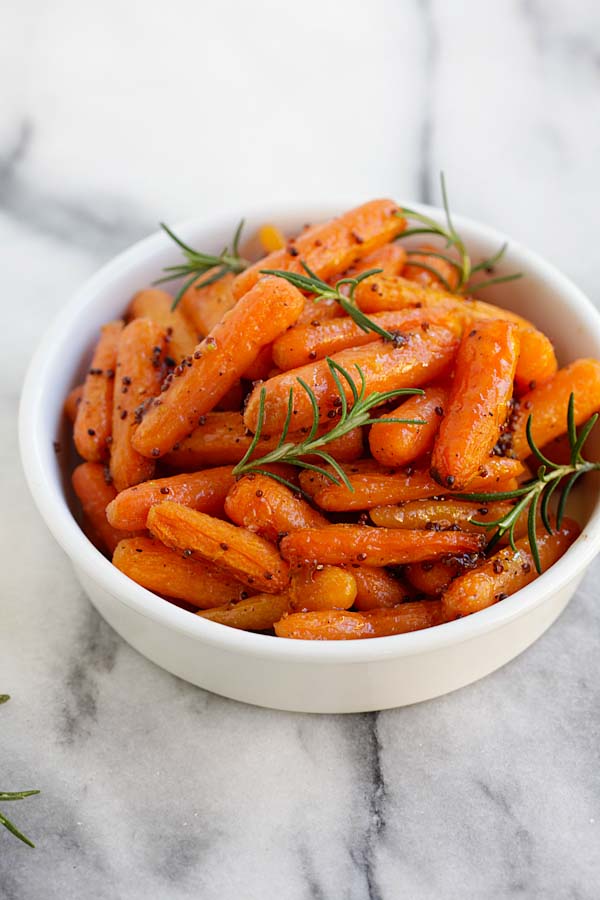 Maple Dijon Roasted Carrots
Maple Dijon Roasted Carrots – yummy roasted carrots recipe with maple syrup and dijon mustard. Easy peasy and takes only 10 mins active time.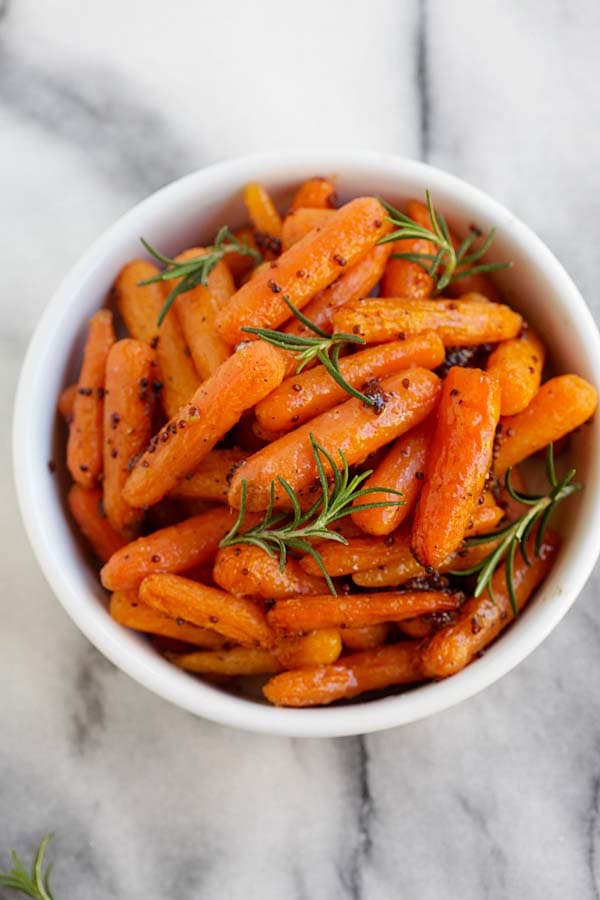 Little G loves carrots. He wouldn't eat other vegetables. In fact, the only two things he eats now are carrots and broccoli. So I make carrots for him every few days. This Maple Dijon Roasted Carrots is absolutely delicious. He loves maple syrup so he really enjoyed this side dish.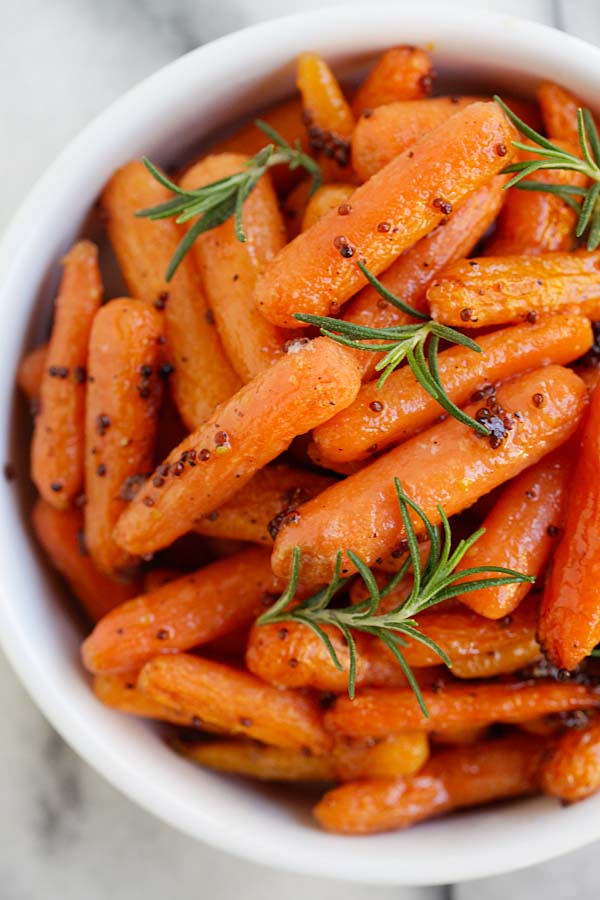 Imagine baby carrots nicely coated with maple syrup, with the poppy grainy dijon mustard. This might well be my new favorite roasted carrots recipe! I always use baby carrots when it comes to roasting carrots; first, it's less work for me as I don't have to peel and clean the regular carrots. Secondly, kids just love baby carrots.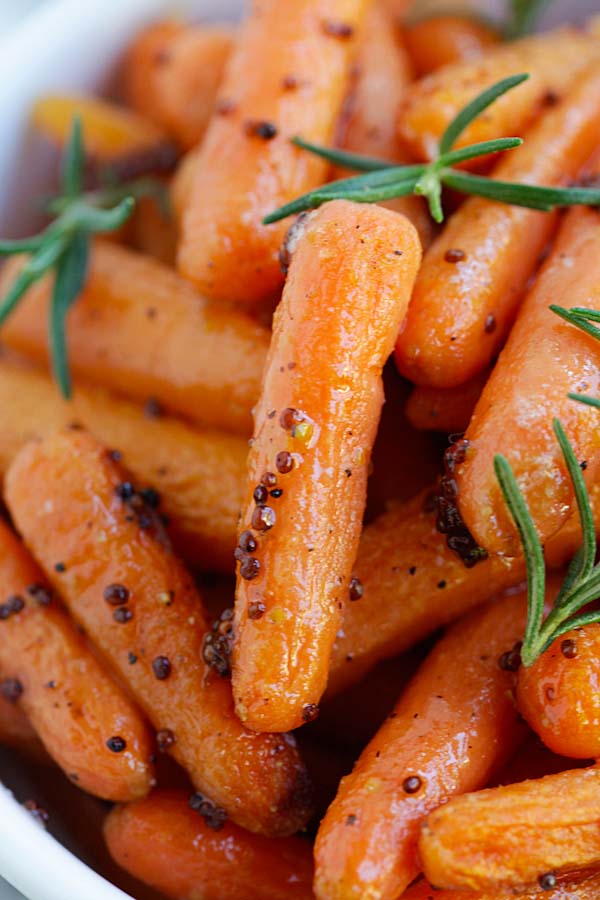 Some baby carrots are thin and long, while others are short and bigger, so adjust your roasting time to get to your desired texture. I like my carrots fork-tender and it took about 25 minutes to roast them in the oven. You may use regular carrots, the recipe works the same but just adjust your roasting time!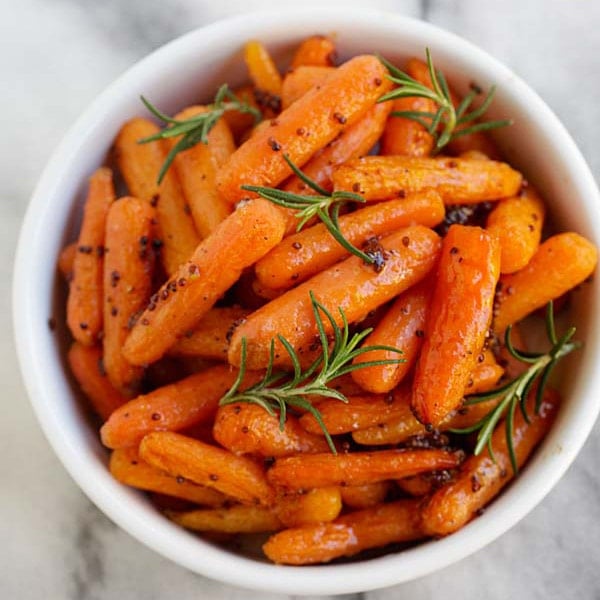 Rate This
Recipe Name
Maple Dijon Roasted Carrots
Preparation Time
Cook Time
Total Time
Average Rating