We are addicted to these PEPPER JELLY HOGS IN A BLANKET! This easy holiday appetizer is sure to please and be gone in minutes. So much flavor for such a bite sized recipe.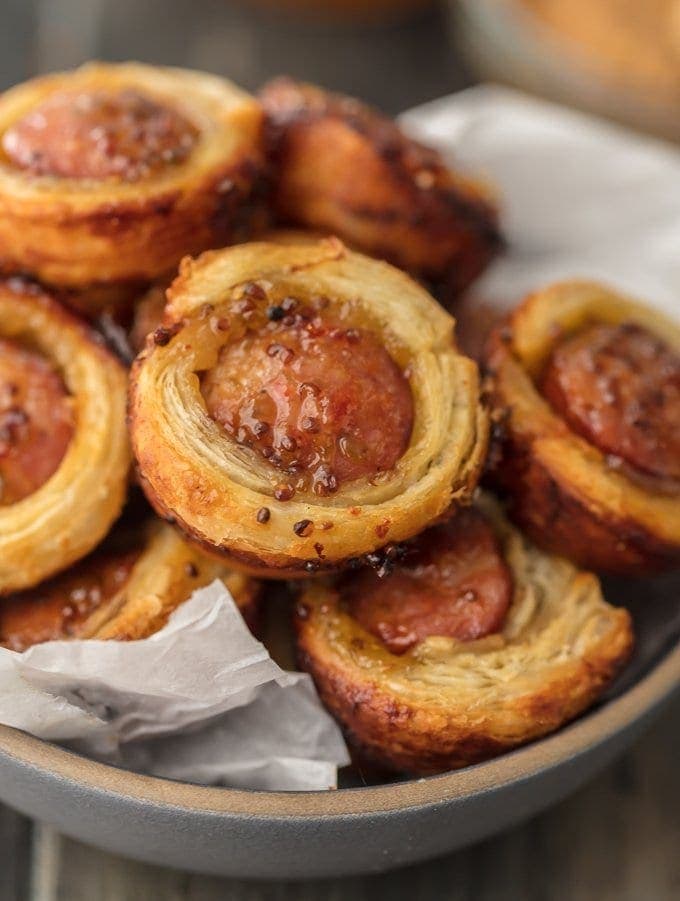 A great holiday recipe is something everyone should know how to make. Something you can bring to potlucks and parties at Christmas time. Something to make quickly and know it will knock their socks off at that NYE or Superbowl get together. I love these PEPPER JELLY HOGS IN A BLANKET because they're a twist on a classic (You already know I love Cheesy Pigs in a Blanket) but is still unique enough to be requested time and time again. I love the sweetness of the sausage, the tang from the grainy mustard,  and the just right spice of the pepper jelly. I love that they're delicious both served hot or cold, and I love that they're bite sized. That means you can eat 10 and not feel guilty…right?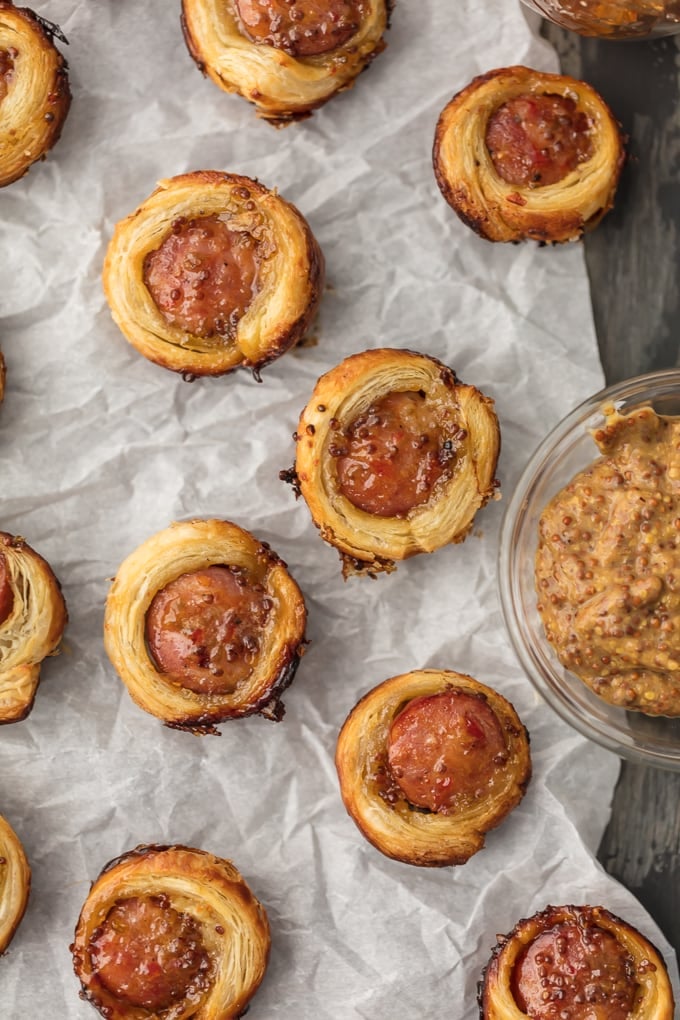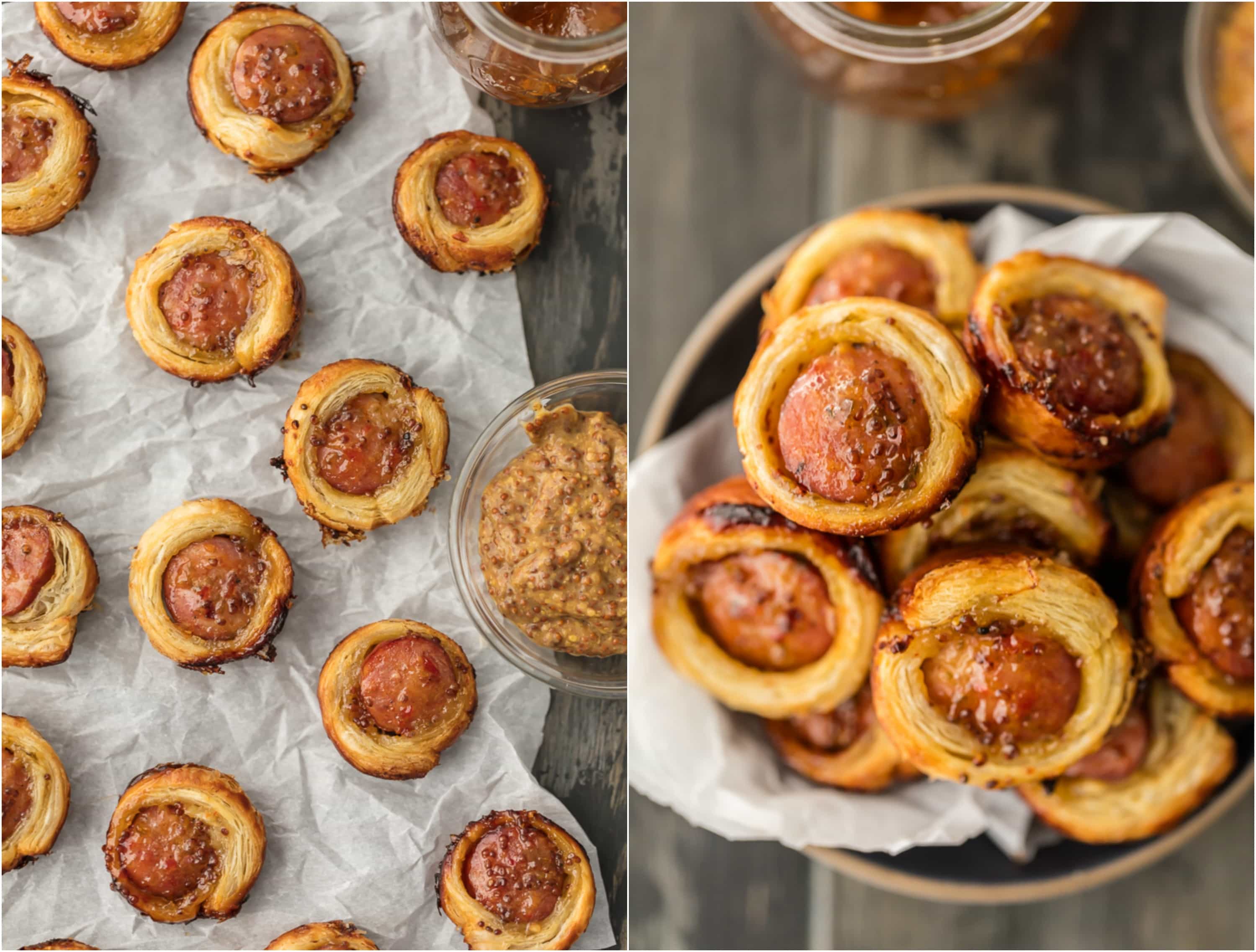 These are the perfect pop-able appetizer for Christmas. The only problem is how hard it is to eat just one. You can pretty much guarantee that a double batch will be necessary. We ate these for a full meal in our house. Can you blame us?! Too fun and delicious. Holiday baking is good and all, but I love the holiday starters most. Please give me all of the meatballs, dips, nachos, and of course these Pepper Jelly Hogs in a Blanket. These are making it on all of our holiday menus for SURE. Yum yum yum.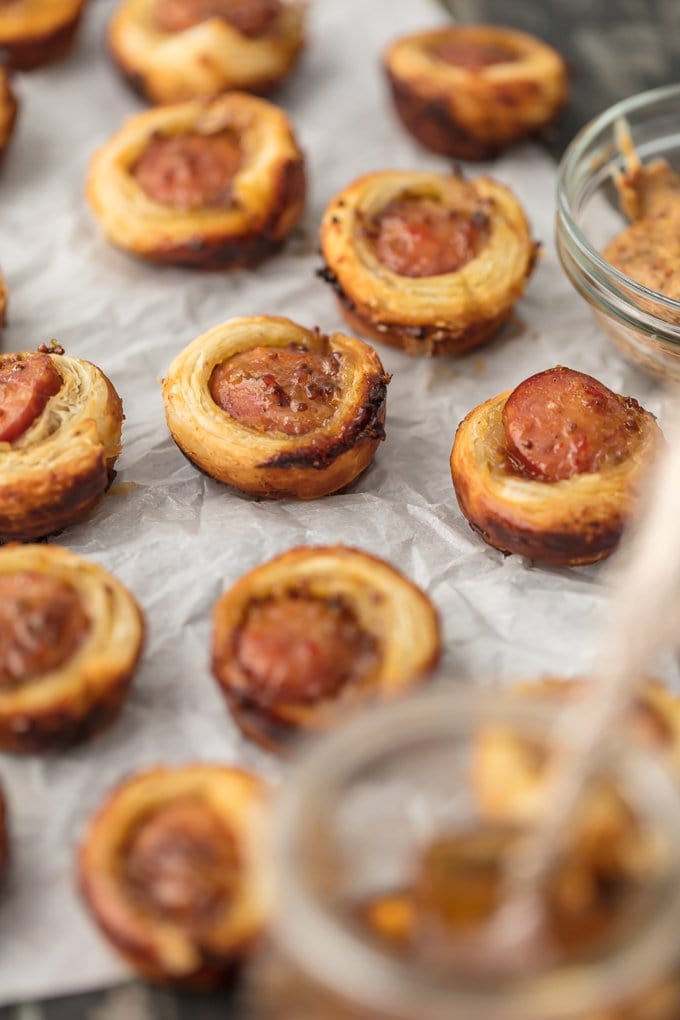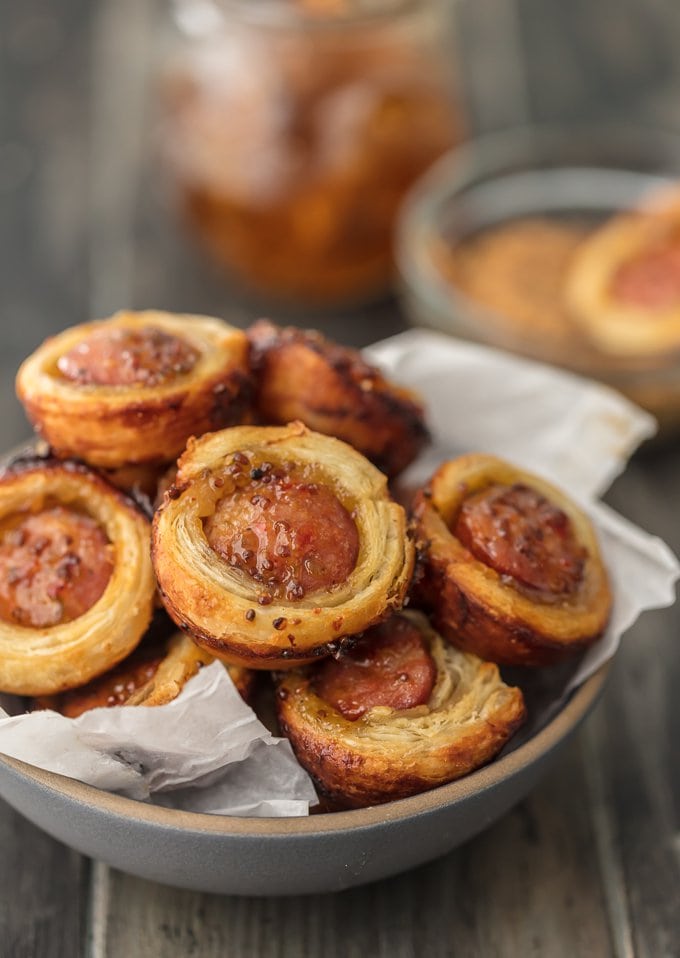 I like things with a little bit of heat but not way too spicy. That's why pepper jelly is perfect. Sugar and spice and everything nice! I think you're gonna love these as much as we do. You guys are my people.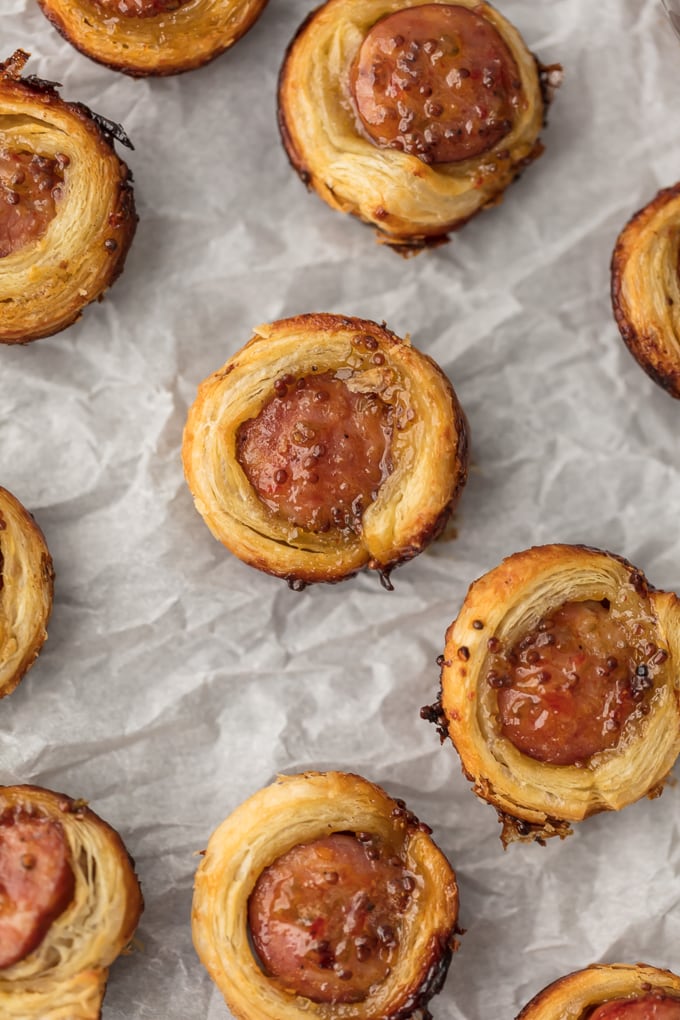 ENJOY!
Pepper Jelly Hogs in a Blanket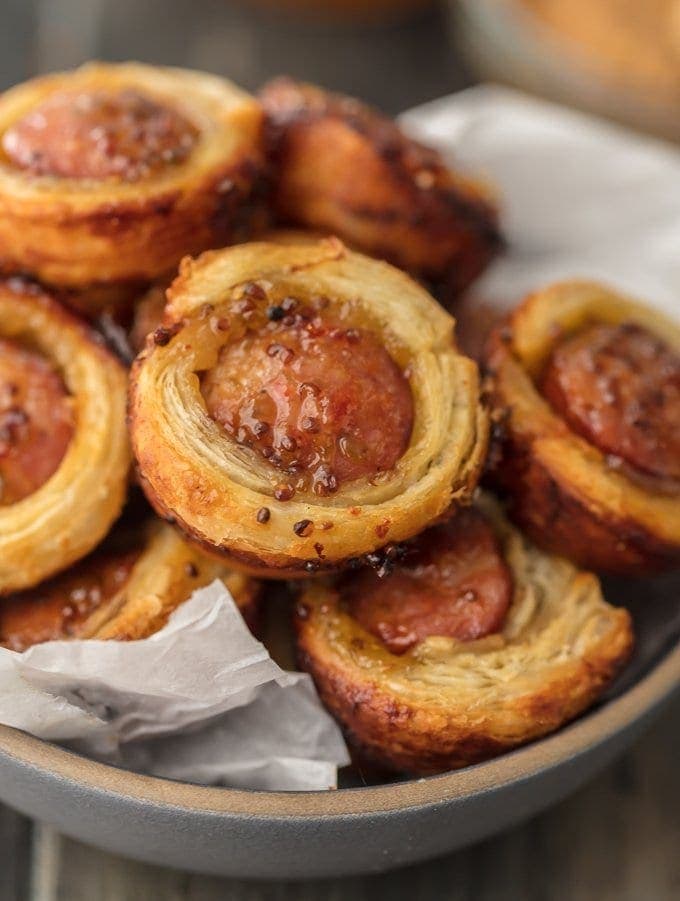 Ingredients
8 ounces Crescent Dough Sheet
12 ounces sausage links; such as Aidells Spicy Mango w/Jalapeno or skinless sausage or kielbasa w/jalapeno
¼ cup hot jelly pepper
2 tablespoons whole-grain mustard
Instructions
Preheat oven to 375°F.
Spray a 24 mini-muffin tin with cooking spray. (You might need to use 2 muffin tins.)
On a clean work surface, lay the Crescent Dough Sheet flat then cut it in half lengthwise. Cut each half into ¾" strips.
Cut the sausage links into 1" pieces.
Roll each sausage piece with one strip of dough along the edge. Stretch the dough gently as you roll the sausage.
Place one rolled sausage in each muffin cup, cut-side up.
Place a small dollop of hot pepper jelly and a small dollop of mustard on the top of each sausage roll.
Bake in at 375°F, 12-15 minutes or until golden and bubbly.
Transfer to a cooling rack 5 minutes then place on a serving tray.
Serve hot.
Enjoy!
7.6.6
2497
Did you make this recipe?