Easy5 minsQuick
This 5-Minute Szechuan Sauce recipe is an irresistible blend of spicy, sweet and savory flavors.  And it works perfectly as a stir-fry or dipping sauce.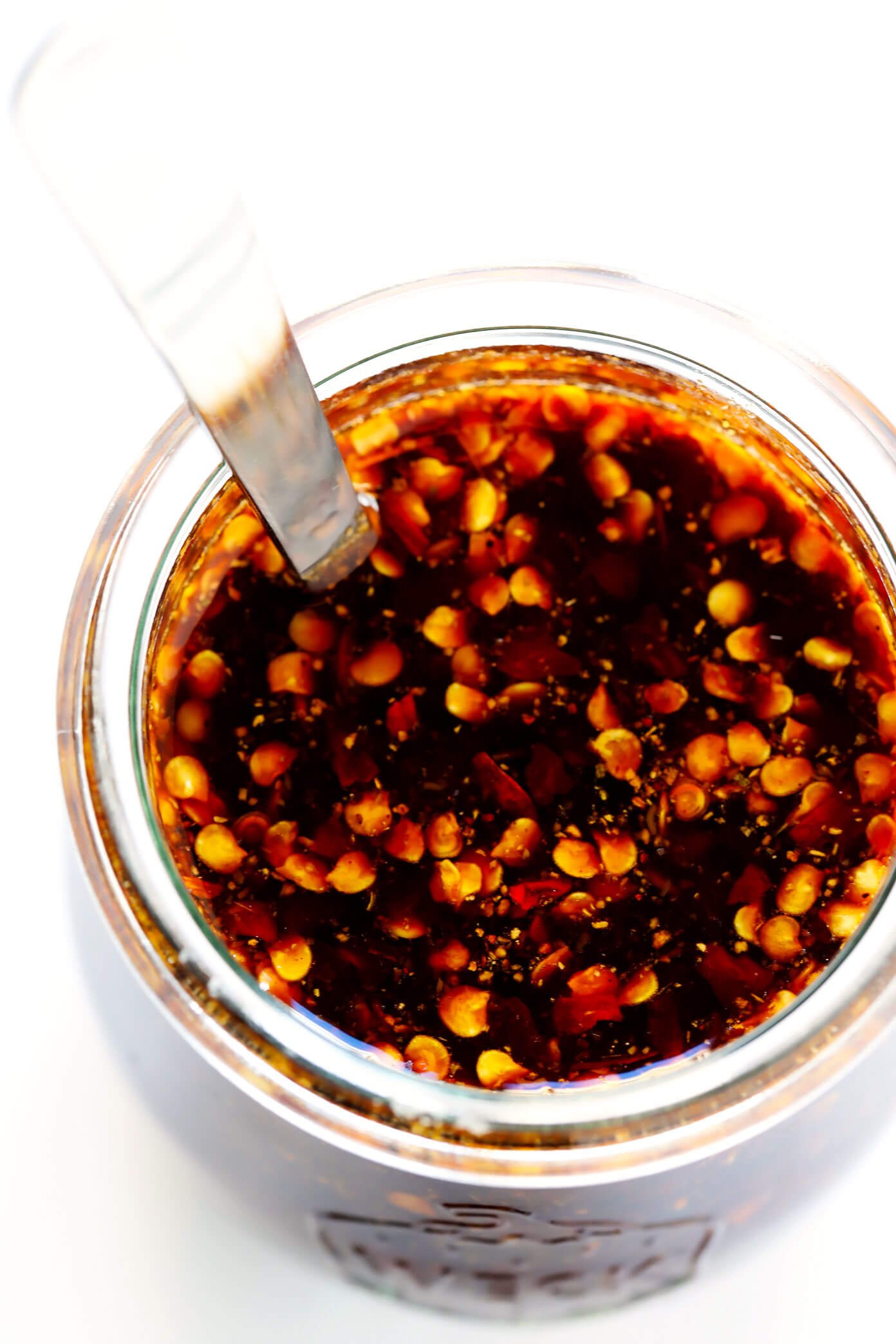 Fellow spicy food lovers!  ♡
You know who you are.  You have a special shelf in the fridge for your Sriracha and Cholula and Tabasco and Frank's.  You who shake tons of crushed red pepper flakes onto your pizza like confetti.  You who are perfectly happy enjoying your meal with a few dainty little beads of sweat glistening on your forehead.
This post is specifically going out to you today.  Because we're talking about one of my favorite stir-fry and dipping sauces:
Szechuan Sauce!
This simple Szechuan Sauce recipe has been one of my go-to faves in the kitchen for years.  It only takes about 5 minutes to whip up.  Plus it's made with ingredients that you likely already keep in your pantry.  And when you're craving some heat — well balanced, of course, with lots of other sweet and savory flavors — it's sure to hit the spot.  Here's how I make mine!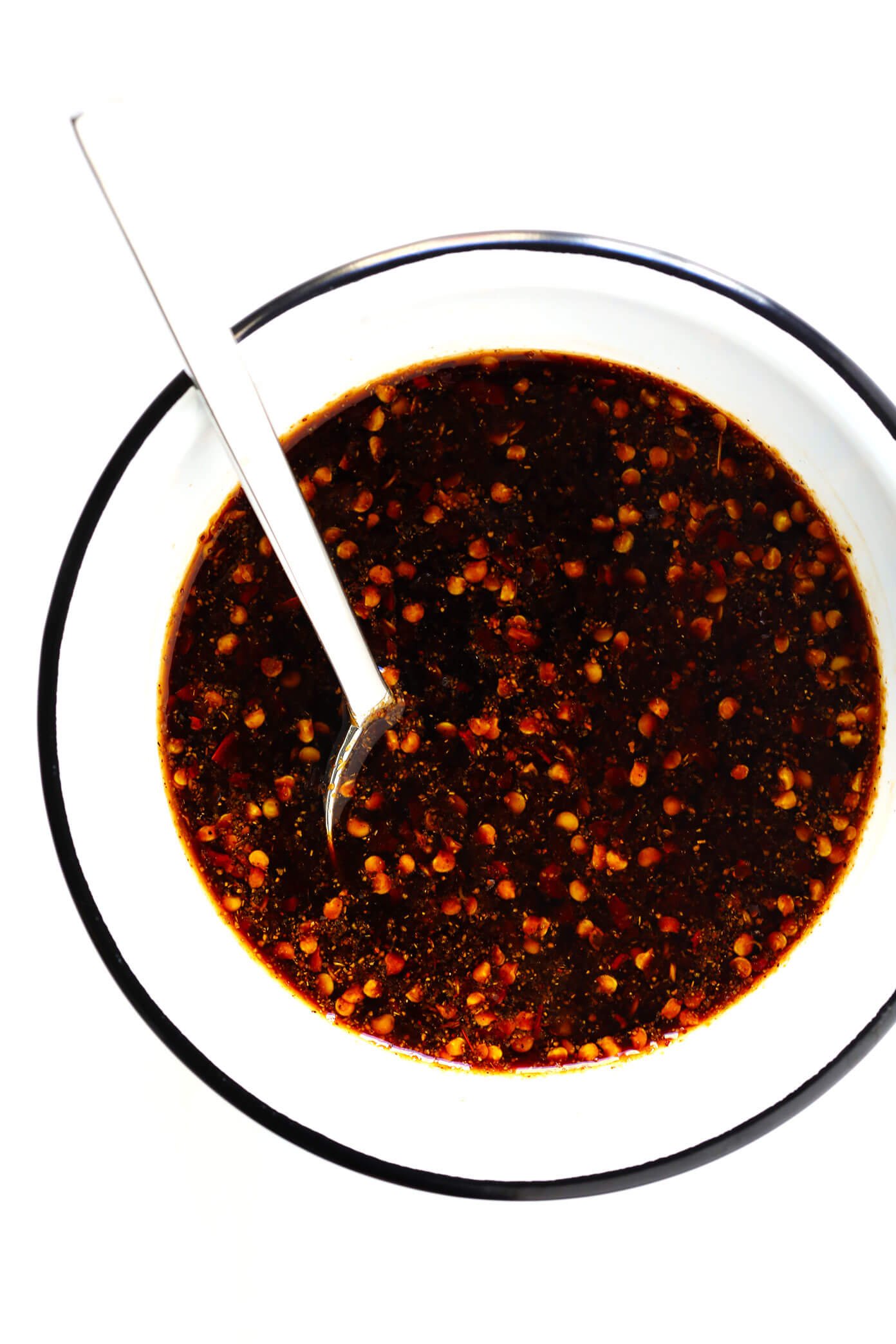 Szechuan Sauce Ingredients:
To make this quick Szechuan Sauce, you will need:
Soy Sauce: This will be the base of the sauce.  I recommend low-sodium.
Sweetener: Feel free to use maple syrup, brown sugar, or whatever your preferred sweetener may be.
Cornstarch: To thicken the sauce, if you would like.
Chili Garlic Sauce: Or Sriracha, or whatever you have on hand.
Rice Vinegar: To round out the flavors.
Seasonings: Chinese five spice powder, crushed red pepper flakes, garlic powder and ground ginger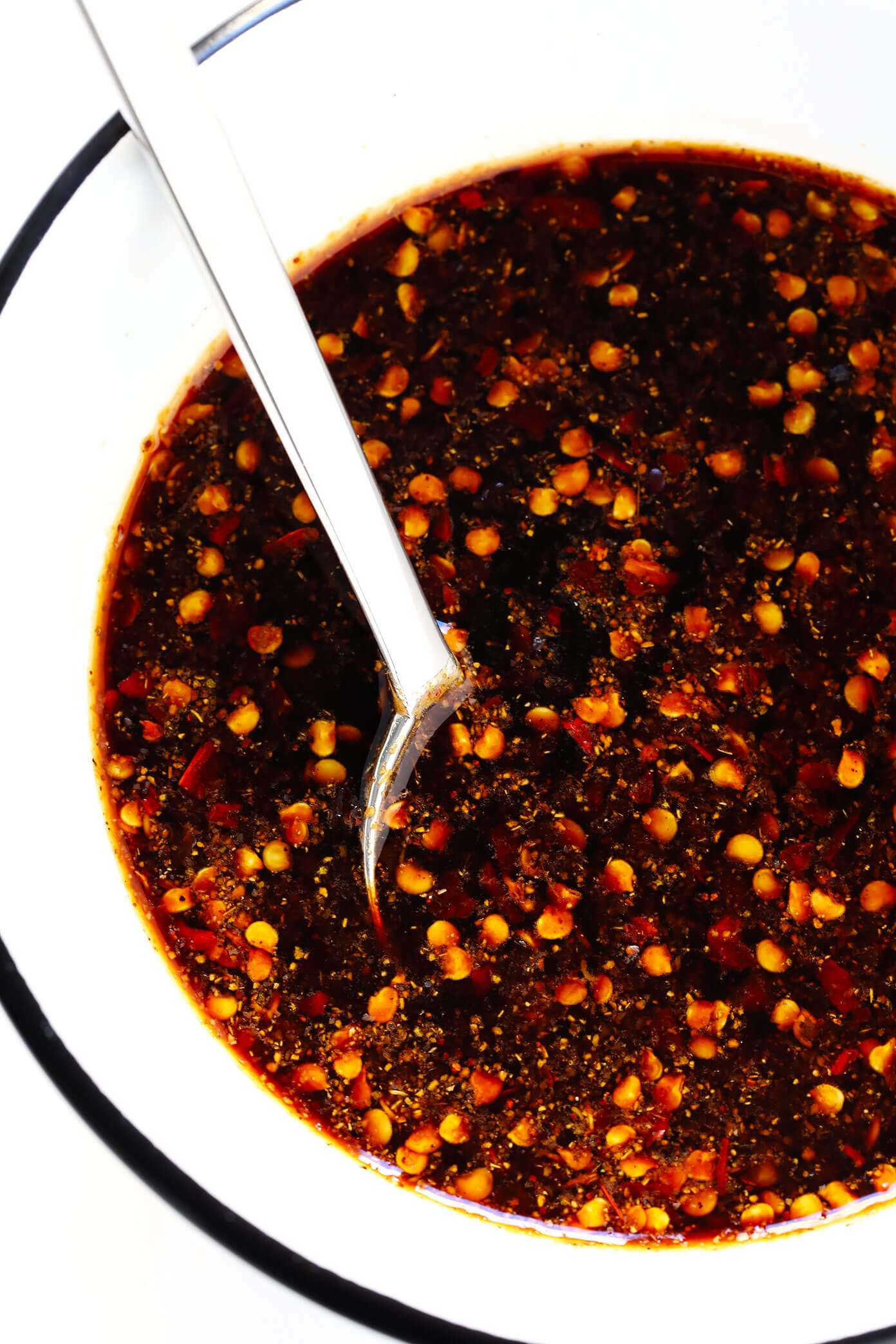 How To Make Szechuan Sauce:
Easy!  Simply whisk all of your ingredients together until combined.  Taste and adjust the seasonings as you prefer.  Then add to your stir-fry or whatever recipe you may be using!
If you would like to use the sauce as a dipping sauce, you can just make it without the cornstarch.  Or if you would like a thicker sauce, just bring it to a simmer in a saucepan and let the sauce thicken before serving.
Szechuan Sauce Tips:
Heads up — Szechuan sauce is meant to be spicy!  So the recipe below includes a fair amount of heat.  If you don't like very spicy food, I would start with just a small pinch of crushed red pepper flakes, and you can always add more later.  If you like a sweeter sauce, feel free to add more sweetener.  And of course, always feel free to play around with the recipe and find the balance of seasonings that you prefer.
Enjoy, everyone!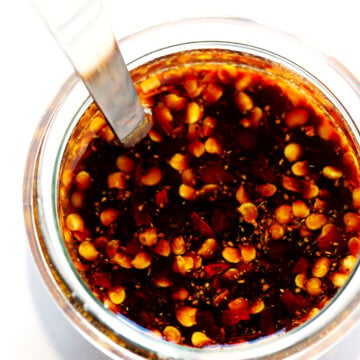 Yield: About 1/2 cup
5-Minute Szechuan Sauce
This 5-Minute Szechuan Sauce is quick and easy to prepare, and perfect as a stir-fry or dipping sauce.  Feel free to adjust the seasonings to taste.
Ingredients:
1/4 cup low-sodium soy sauce
2 tablespoons maple syrup

or

brown sugar
1 tablespoon cornstarch (optional*)
1 tablespoon chili garlic sauce
1 tablespoon rice vinegar
1/2 teaspoon Chinese five spice powder
1/2 teaspoon crushed red pepper flakes
1/2 teaspoon garlic powder
1/2 teaspoon ground ginger
Directions:
Whisk all ingredients together in a bowl until combined.  Taste, and adjust seasonings as needed.
Use immediately, or refrigerate in a sealed container for up to 4 days.
*For a thicker sauce, include the cornstarch.  (The sauce need to be heated to a simmer in order to thicken.)
**If you would like a spicier sauce, double the amount of crushed red pepper flakes.  For a sweeter sauce, add more maple syrup.
Difficulty: EasyCategory: Quick


All images and text ©Gimme Some Oven
If you make this recipe, be sure to snap a photo and hashtag it #gimmesomeoven. I'd love to see what you cook!