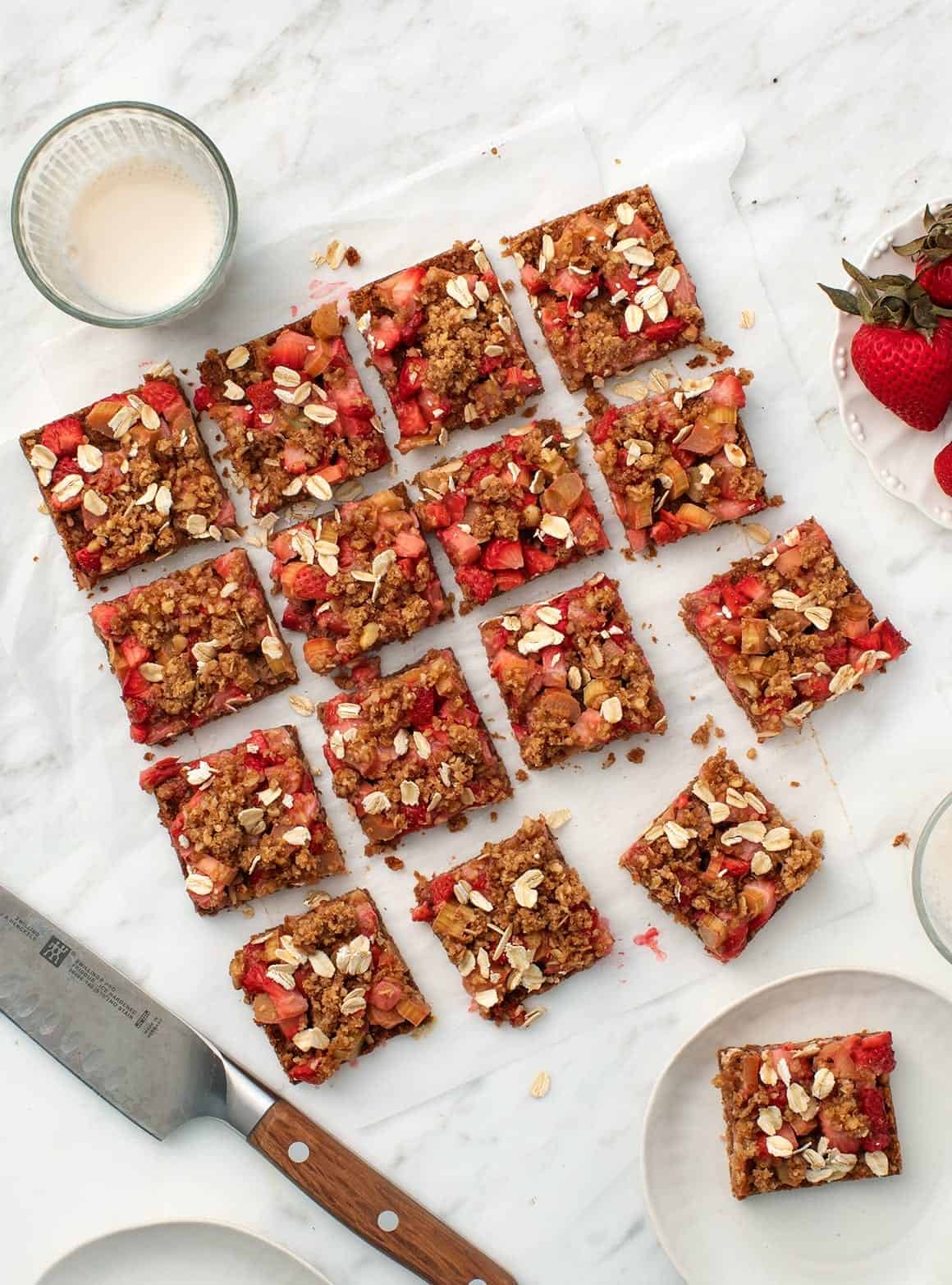 By popular request: Strawberry Rhubarb Crumble Bars!
I did a poll on Instagram last week asking which strawberry rhubarb dessert I should make. If you were one of the many that voted for crumble bars – you win! Well, actually, I win too, because these were yummy.
This recipe is super easy because the crust and the crumble topping are one and the same. It's a gluten free mix of oats, nuts, brown sugar, flax, and cinnamon. Pulse it together in a food processor and press 2/3 of it into the pan to form a crust. Save the rest to use as the crumble on top!


The strawberries and rhubarb are mixed with lemon juice, vanilla, and just a touch of maple syrup. I don't like to sweeten my fruit too much because I like the sweetness of the fruit itself to really shine.


Assemble and bake! The hardest (yet very necessary) part is letting them cool completely before slicing and eating.

Unless you're serving these all on the same day, store the remainder of the bars in the fridge. Enjoy!
Strawberry Rhubarb Crumble Bars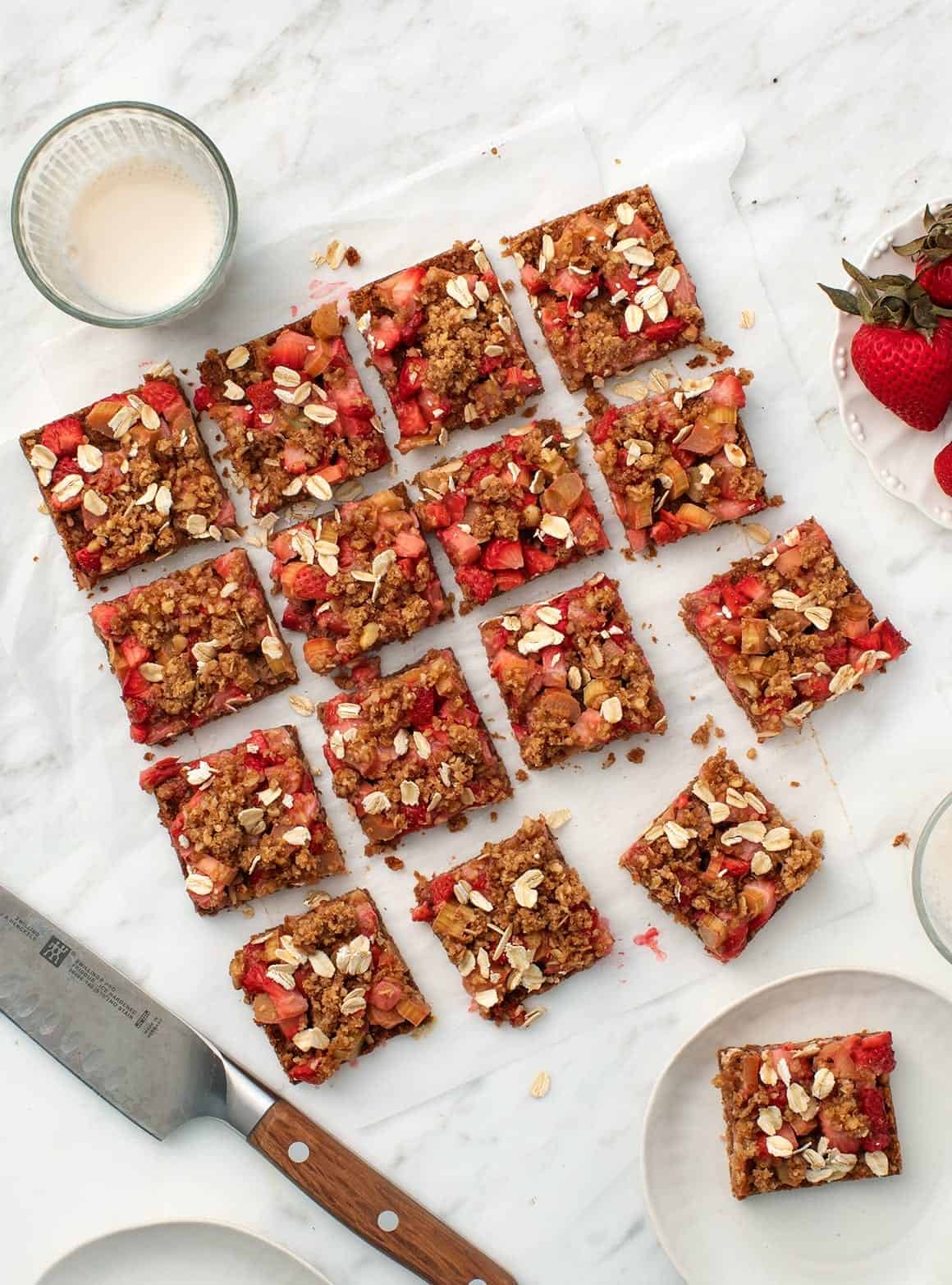 1 cup diced strawberries
1 cup diced rhubarb
1 teaspoon cornstarch
½ teaspoon lemon juice
½ teaspoon maple syrup
¼ teaspoon vanilla
⅔ cup whole rolled oats, plus more for garnish
⅔ cup chopped walnuts
½ cup almond flour
½ cup brown sugar
¼ cup ground flaxseed
1 teaspoon cinnamon
heaping ¼ teaspoon sea salt
2 tablespoon firm coconut oil, more for greasing
1½ tablespoons water
Preheat the oven to 350°F and line an 8×8-inch baking pan with parchment paper. Lightly spray the exposed pan sides with nonstick cooking spray.
Make the fruit filling: In a medium bowl, mix together the strawberries, rhubarb, cornstarch, lemon juice, maple syrup, and vanilla.
Make the crumble: In a food processor, combine the oats, nuts, almond flour, brown sugar, flaxseed, cinnamon, and salt and pulse until just combined. Add the coconut oil and pulse again. Add the water and pulse again. Press ⅔ of the crumble into the baking pan to form a crust. Bake 20 to 25 minutes or until golden brown and firm. Remove from the oven and let cool for 15 minutes.
Spread the fruit filling over the crust, sprinkle with the remaining crumble, and garnish with some rolled oats. Bake for an additional 20 minutes, or until the fruit is soft and the crumble topping is lightly crisp. Let cool completely before slicing. If not serving the same day, store the bars covered in the refrigerator.
3.4.3177