Easy5 minsQuick
This homemade Cajun Seasoning recipe is the perfect blend of zesty, spicy, savory flavors that are sure to kick any dish up a delicious notch.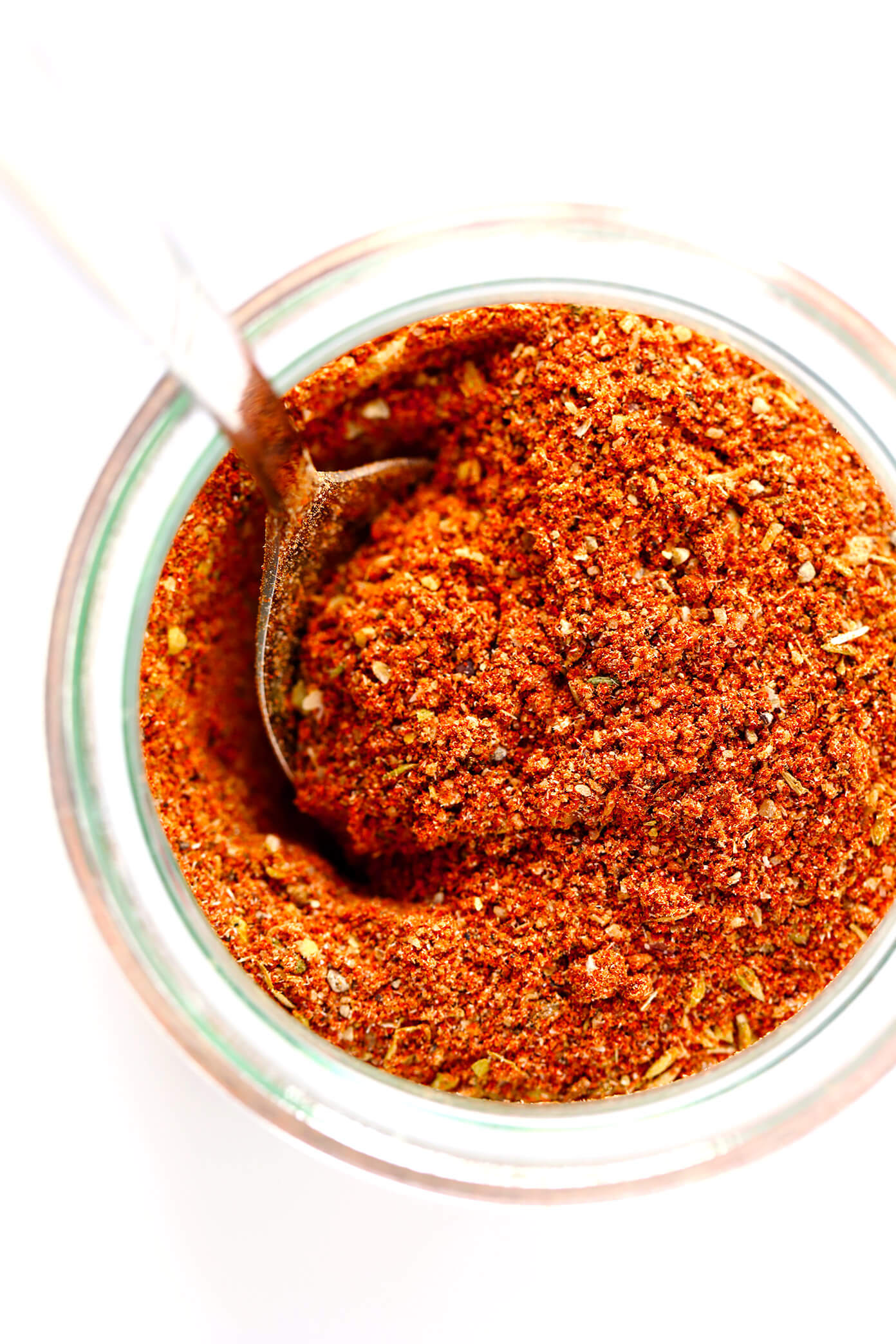 Do you guys have a jar of Cajun seasoning in your spice drawer right now?
If not, grab your measuring spoons and let's make a quick batch homemade!  Cajun seasoning has long been one of my go-to faves for amping up everything from chicken to seafood, veggies to potatoes, soups to stir-frys, dips to dippers, roasting in the oven or on the grill — you name it.  It's one of those brilliant spice blends that works well with just about everything.  And this particular bold, zesty, and homemade Cajun seasoning blend is my all-time fave.
It only takes a few minutes to make, and I bet you already have the ingredients in your spice drawer.
Let's do it!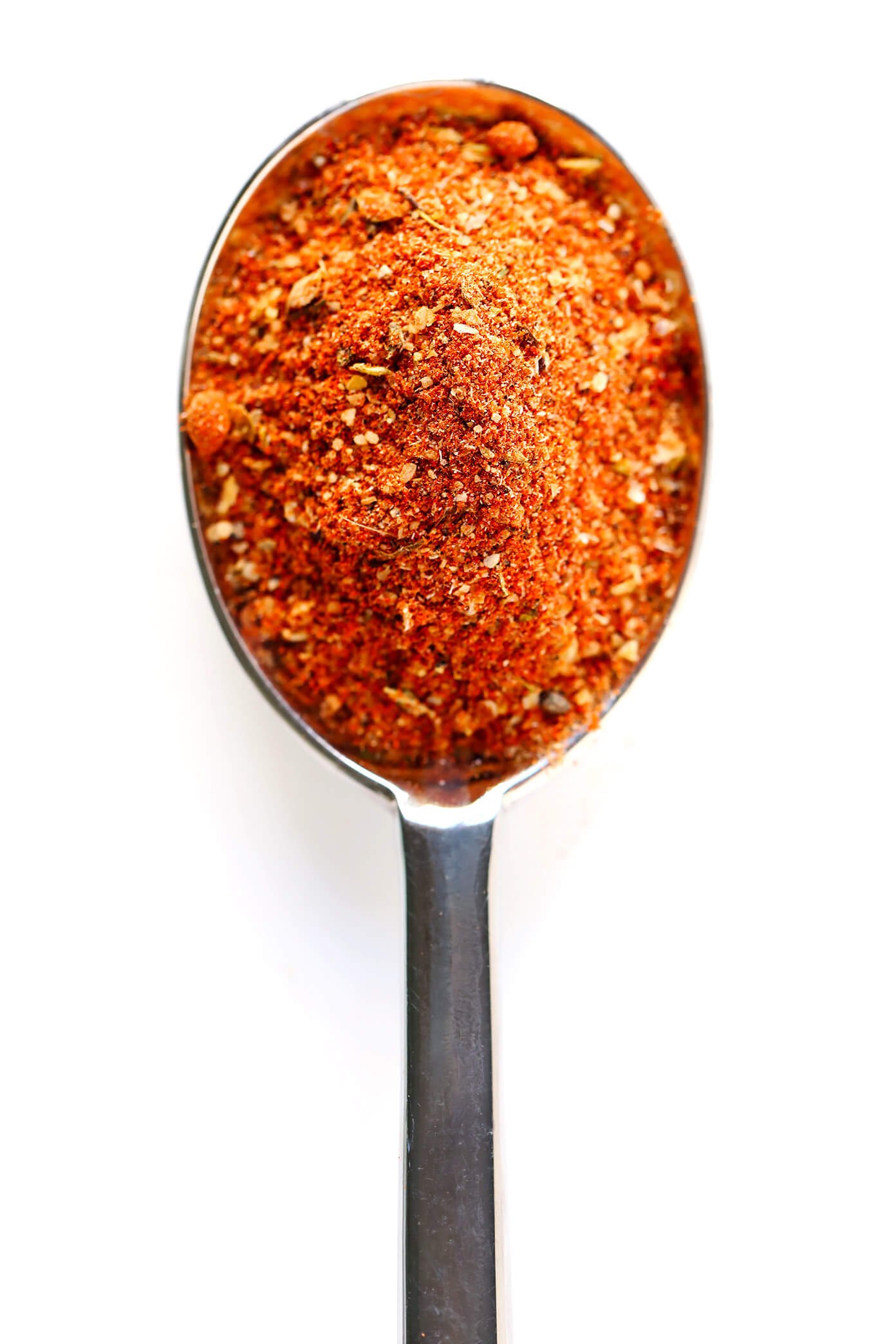 What Is Cajun Seasoning?
Alright but first, let's back up a sec.  Exactly what is Cajun seasoning, you might ask?  It's a rustic seasoning blend that hails from Louisiana, the home of delicious Cajun cuisine.  Everyone tends to have their own spin on it, but in general, it's a spicy blend featuring lots of paprika, cayenne, garlic powder, pepper and oregano.  Various other seasonings can be added to taste.  I've also included salt in my blend, so that you can use the seasoning on its own.  But you're welcome to leave the salt out if you would prefer to add it separately to taste.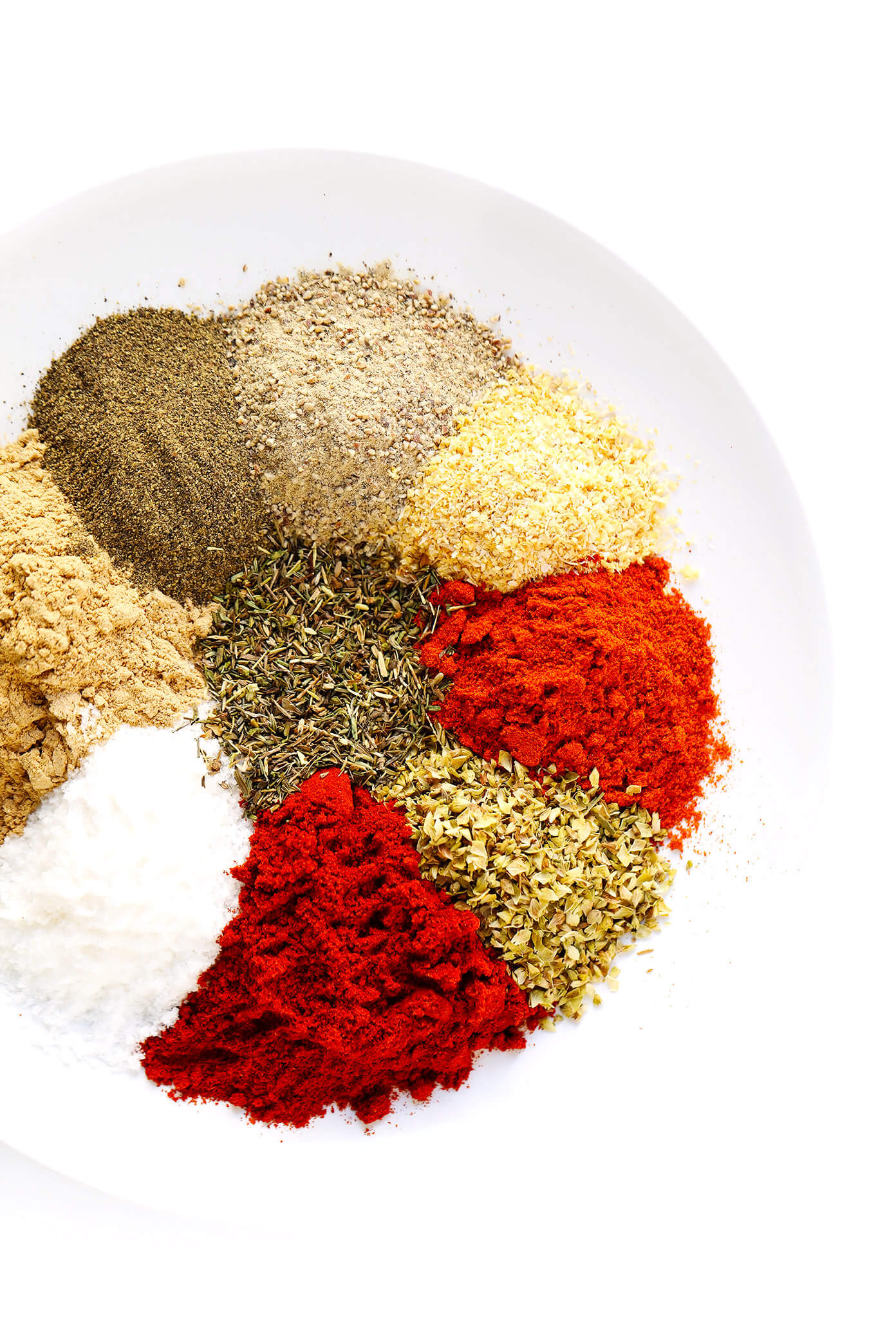 Cajun Seasoning Ingredients:
My homemade Cajun seasoning recipe calls for:
paprika
kosher salt
garlic powder
ground black pepper
ground white pepper
onion powder
dried oregano
cayenne
thyme

How To Make Cajun Seasoning:
To make Cajun seasoning, simply mix all of the spices up in a jar and cover with a lid.  Then the seasoning blend should keep for up to 1 year.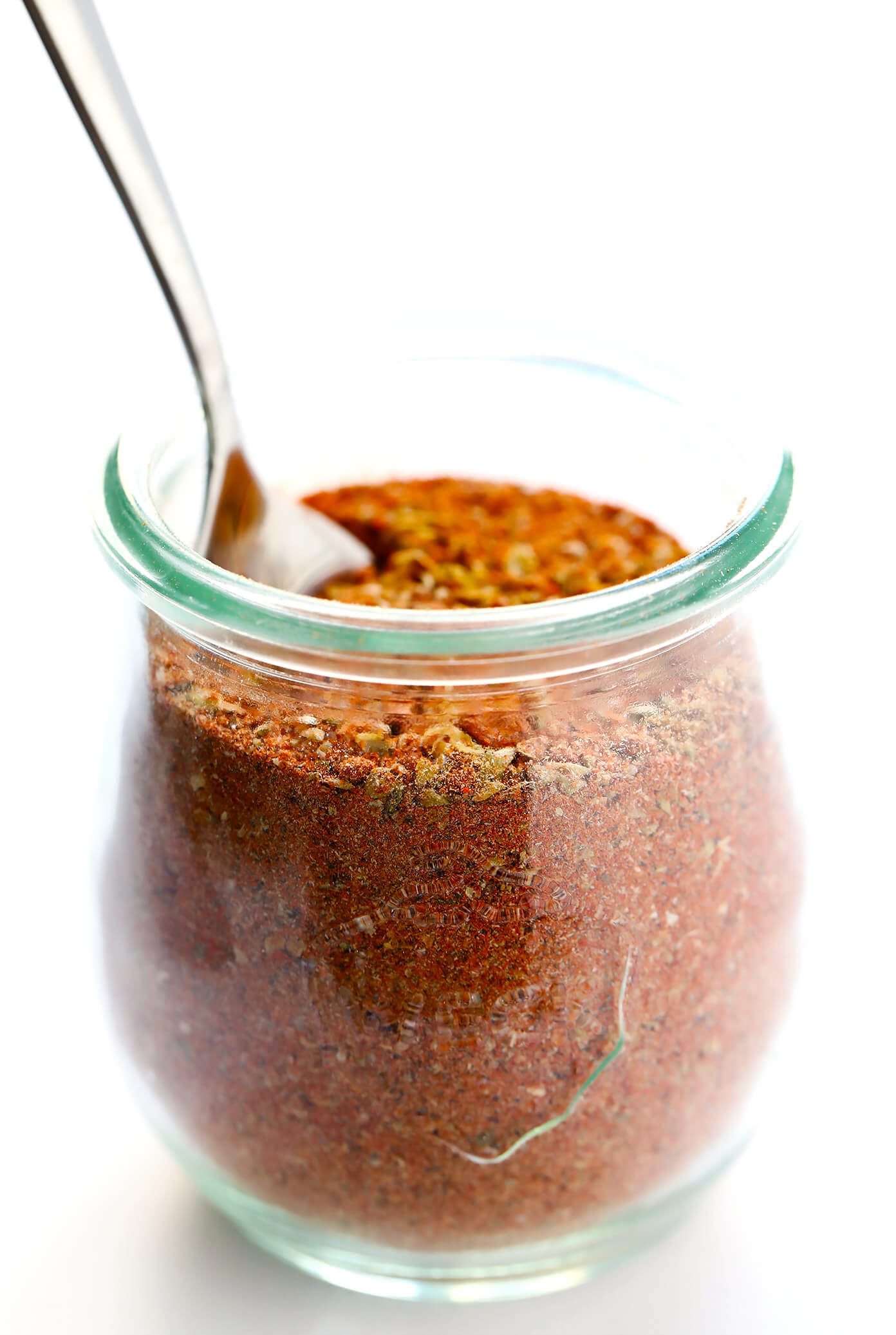 How To Use Homemade Cajun Seasoning:
Stay tuned, because I have a yummy new Cajun recipe coming on the blog tomorrow, which would be a fantastic way to take this seasoning for a first test run.  I also regularly use it to season everything from jambalaya to roasted sheet pan dinners to stir-frys, soups, kabobs and more.  It especially pairs well with:
Proteins: Chicken, fish, shellfish, pork, steak and tofu.
Veggies: Especially roasted or in stir-fries.  Also, Cajun seasoning is fantastic on all kinds of potatoes (baked, roasted, fries, etc
Dips: It's delicious stirred into everything from hummus, queso, spinach artichoke dip…even guacamole!
Breads and crackers: It's delicious sprinkled onto flatbread, pita chips, or various other kinds of breads.
A few particular recipes I would recommend include:
Have fun, play around with this seasoning, and I bet you'll discover some new faves of your own!  Enjoy!
Yield: About 3/4 cup
Cajun Seasoning
This homemade Cajun Seasoning recipe is the perfect blend of zesty, spicy, savory flavors that are sure to kick any dish up a delicious notch.
Ingredients:
3 tablespoons paprika
2 tablespoons fine kosher salt
2 tablespoons garlic powder
1 tablespoon ground black pepper
1 tablespoon ground white pepper
1 tablespoons onion powder
1 tablespoon dried oregano
1 tablespoon cayenne
1/2 tablespoon dried thyme
Directions:
Mix all ingredients together in a bowl or spice jar until evenly combined.
Use immediately, or store in a sealed container for up to 1 year.
Difficulty: EasyCategory: Quick


All images and text ©Gimme Some Oven
If you make this recipe, be sure to snap a photo and hashtag it #gimmesomeoven. I'd love to see what you cook!