This is my take on tortilla soup – a full-bodied, spicy vegetarian broth envelops a nest of baked tortilla matchsticks. Many tortilla soup recipes call for egregious amounts of shredded cheese, but I've found that a bit crumbled goat cheese or greek yogurt lends just the right amount of creaminess, without throwing everything entirely out of whack nutritionally. And you can take the toppings in a number of tasty directions.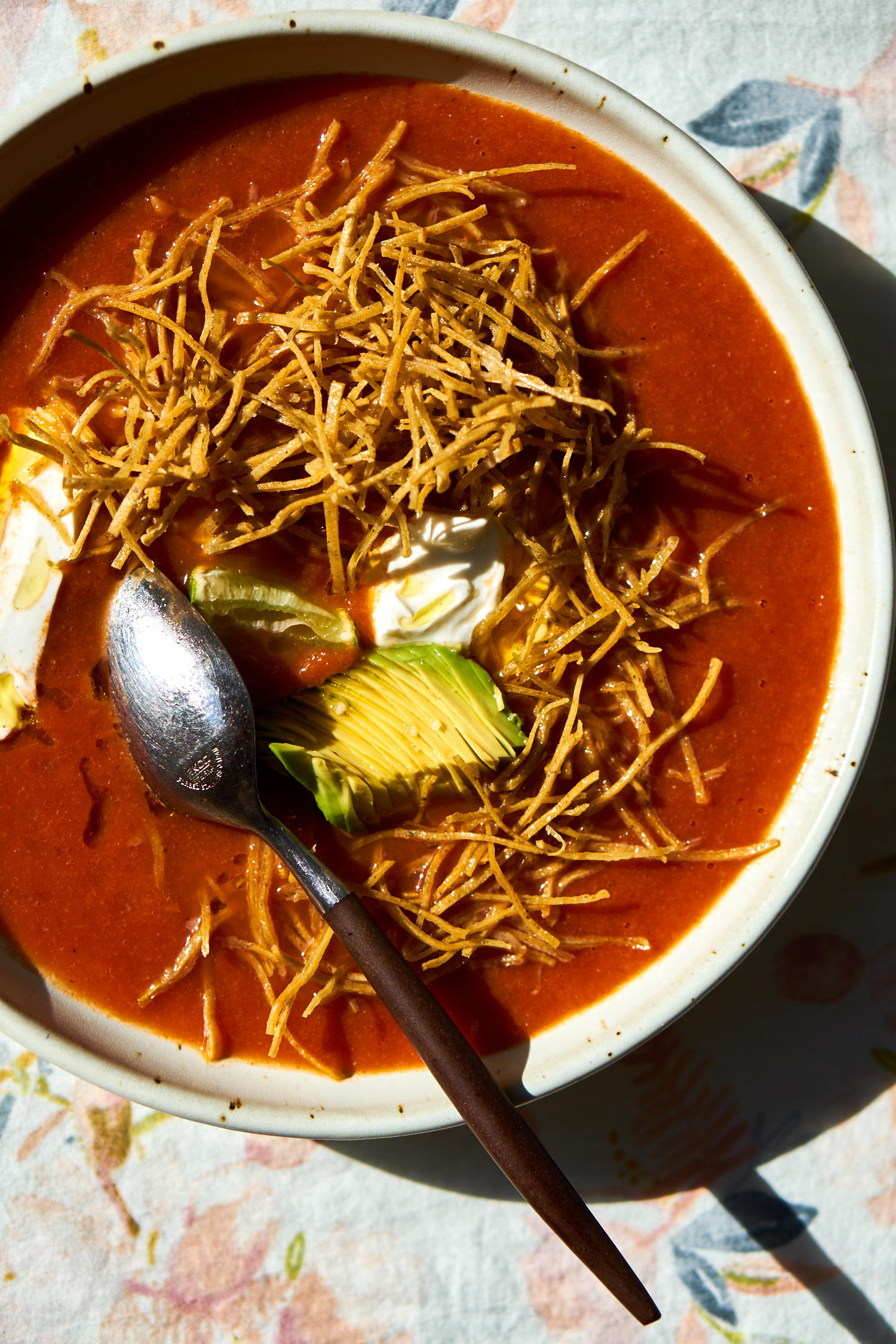 There are a thousand ways you can remix this recipe based on your personal preferences or what looks good at your local markets. If I'm after a one dish meal, I'll add some grilled (or smoked) tofu, or a poached egg. If I feel I need greens as well, I'll toss in some shredded chard or spinach. For a more typical take you might (instead) finish the soup with sliced avocado and/or cilantro, chopped white onions, and a squeeze of lime.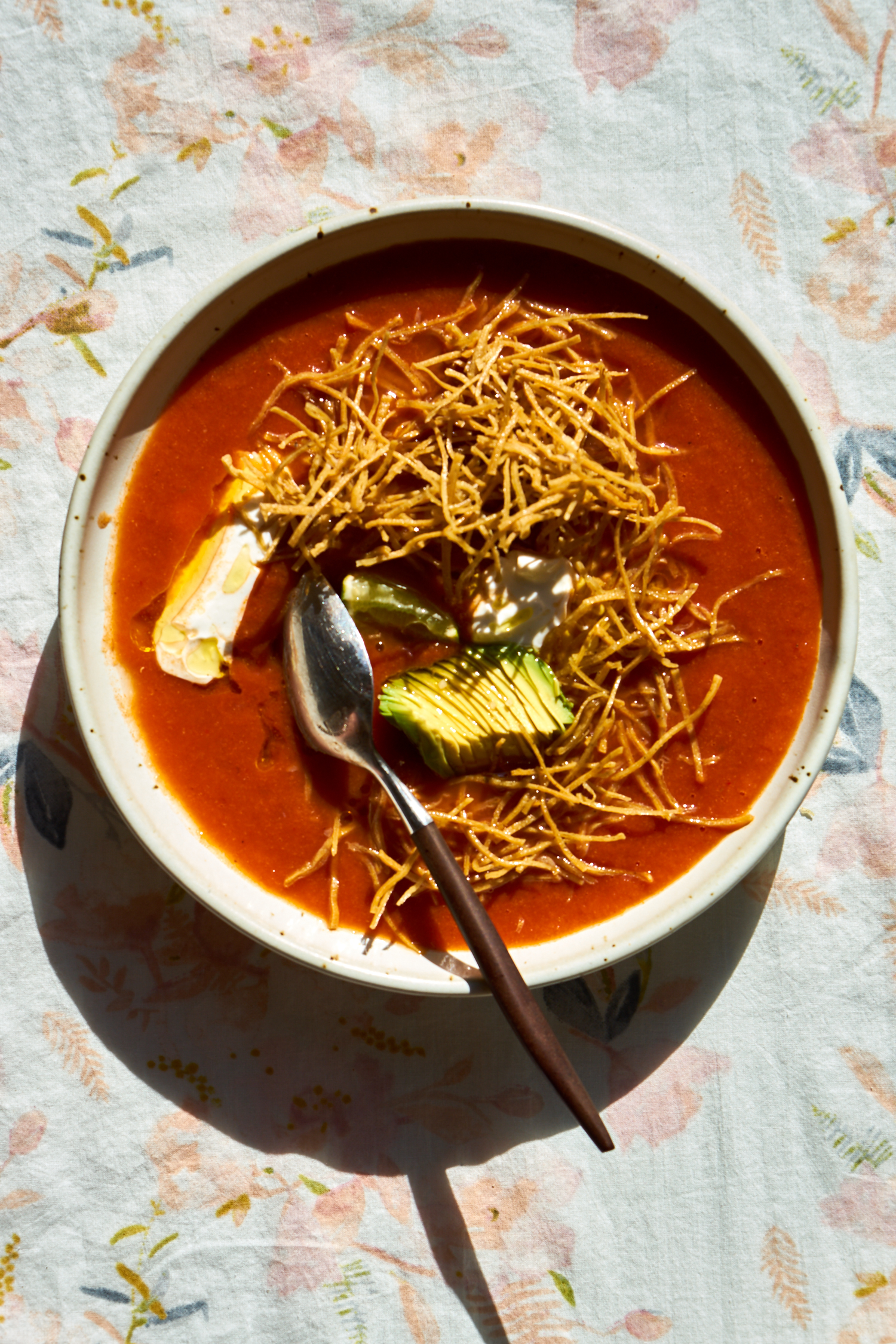 This is clearly what happens when a tortilla soup meets a California pantry – you can either flare it out with salted yogurt, sliced avocado, and a squeeze of lime (above). Or take it in another direction altogether, and top the soup with cherry tomatoes and crumbled goat cheese (below). That being said, I'm hoping my remix will inspire you to try you own using whatever ingredients you might be inspired by. Use the broth as your base and play around from there.