Despite many brunches pausing throughout the summer in Abu Dhabi, here's a selection of fun brunches to try if you're heading to the capital this weekend. 
Zeitaku Friday Brunch
99 Sushi Bar & Restaurant, The Galleria – Al Maryah Island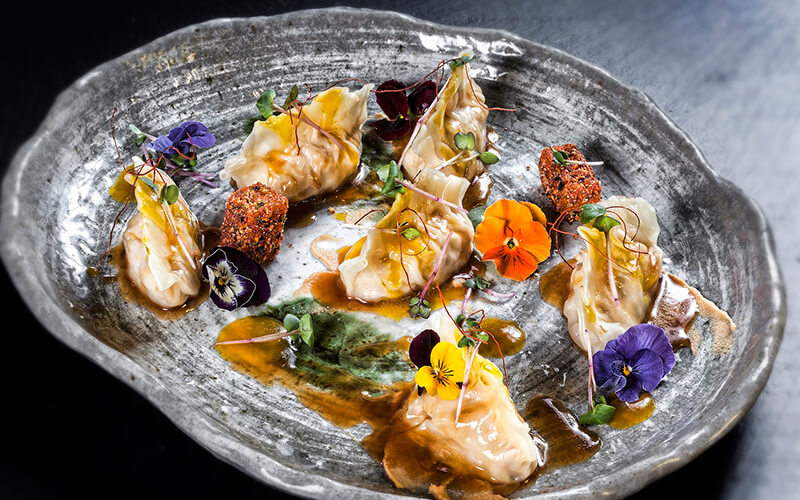 Boasting a classy feel, the Zeitaku Friday brunch is one for fans of Japanese cuisine. The sophisticated afternoon includes 11-courses of signature dishes, including a tempting array of nigiri, tuna specialties and sushi, all served at the table plate by plate. Zeitaku, which translates to mean 'luxury', is all about experiencing the finer things in life. The revelries continue on the terrace, where the drinks keep flowing, just in time for sunset views.
The brunch takes place every Friday from 1pm to 5.30pm, with packages starting from Dhs299. For reservations, e-mail reservations_ad@99sushibar.com or call 02 672 3333.
Family Friday Brunch
Khayal Restaurant, Marriott Hotel Al Forsan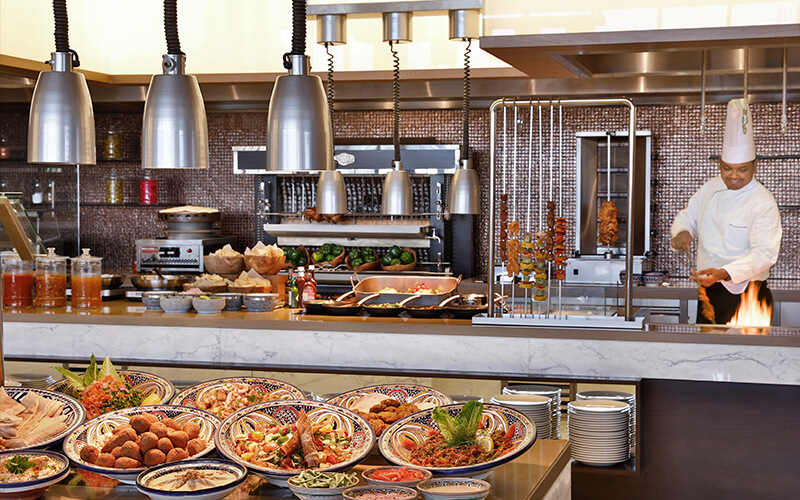 Friday in Khayal is all about laidback lunches, great value with an equally great variety and a whole lot of culinary indulgence. A causal take on a traditional brunch concept, family fridays offer the ability to upgrade packages to include premium beverages or to enjoy the food as it is. Taking place every Friday from 12.30pm to 3.30pm, priced at Dhs157 per adult and Dhs95 for kids aged 6 to 12 years. For reservations, e-mail Mhrs.auhal.restaurant.res@marriott.com or call 02 201 4131.
Brunch at Hakkasan
Hakkasan Abu Dhabi, Emirates Palace
A unique experience awaits guests at Hakkasan Abu Dhabi every Friday from 12pm to 4pm, featuring contemporary Cantonese cuisine, prepared using decadent ingredients, delivered to the table. Located in the heart of the capital, Hakkasan Abu Dhabi invites guests indoors to escape the seasonal heat and brunch within a rich, modern setting while indulging in fresh and appetizing Chinese delicacies. Brunch at Hakkasan begins with the venue's signature Peking duck served with pancakes, baby cucumber and spring onion. The brunch menu includes a selection of Hakkasan's most popular dim sum and bite-sized savoury options, showcasing the best of Asian flavours. For the main course, guests can enjoy stir-fry black pepper rib eye beef, along with the seafood specialties, steamed wild prawn in homemade chilli sauce and stir-fry sugar snap, could ear and ginger. To finish the feast on a sweet note, guests can indulge in a selection of desserts from the ever-changing dessert menu, specially created for the occasion.
Taking place every Friday from 12pm to 4pm, brunch prices start at Dhs318 per person including Peking duck, soup, a selection of dim sum and small eats, main course, dessert, virgin cocktails, soft drinks and Voss water. For reservations, call +971 2 690 7739 or e-mail hakkasan@emiratespalace.ae.
Brunch a la Parisienne
Fairways, The Westin Abu Dhabi Golf Resort & Spa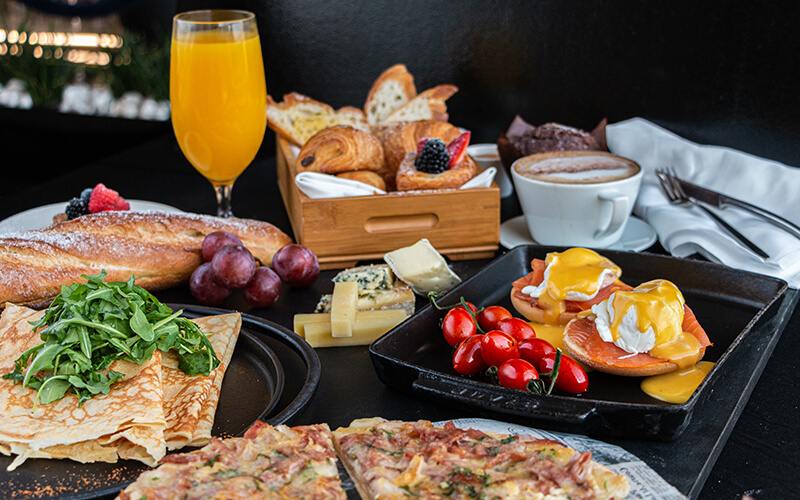 Taking place every Saturday, 'Brunch a la Parisienne' is a brand-new concept at Fairways inspired by the streets of Champs-Élysées featuring a delicious viennoiserie basket of fresh croissants and pain au chocolat, a selection of charcuterie and French cheeses, a choice of savoury main course, seasonal fresh fruits and unlimited tea or coffee.
After, spend the rest of the afternoon lounging poolside with complimentary access to the pool. Taking place every Saturday from 11am to 4pm the package is priced at Dhs260 for 2 persons inclusive of set menu and free pool access, Dhs70 per child below 12 years old, and Dhs130 for 2 children below 12 years old. Call 02 6169999 or e-mail westinauh.info@westinhotels.com.
If you enjoyed this article, you may be interested in reading about our top pick of indoor brunches to try in Dubai this summer.