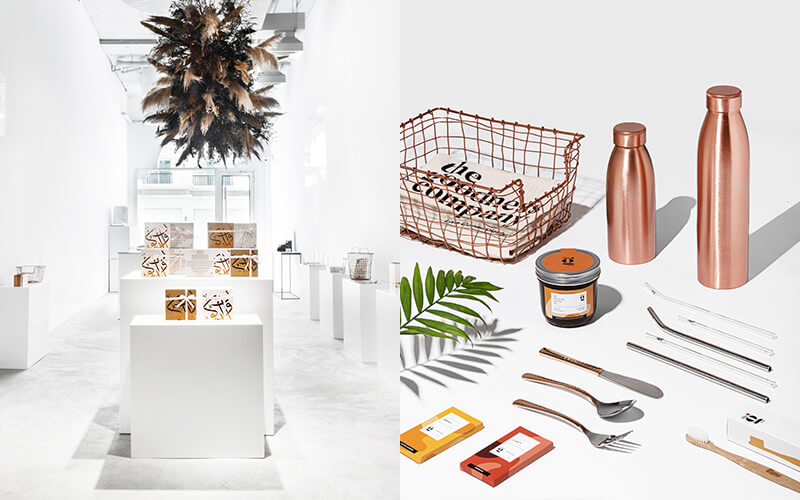 If you're passionate about leading a sustainable, natural and wholesome lifestyle, be sure to visit The Goodness Company this weekend – a newly launched retail store in Dubai, taking a stand against disposable culture.
With a strong emphasis on creating an anti-throw-away mentality among Dubai residents, The Goodness Company aims to raise awareness around how many disposable items used on a daily basis end up in oceans, landfill and destroy natural ecosystems.
By offering stylish and sustainable alternatives to these everyday items, as well as ethically sourced food produce, the firm hopes to instill a sense of "conscious living" in UAE residents from both its new stores in Dar Wasl Mall Jumeirah and House of Fraser, and online.
The company's chocolatier range, for example, contains no palm oil in any of its products – which is a huge factor in deforestation. Products also include no added sugar, all natural ingredients, vegan options, organic bars, spreads and protein disks for the health conscious who don't want to compromise taste and their health beliefs but still want to indulge.
Single-use plastic useage is a thing of the past with the Conscious-ware glass and steel straws. With four pieces in each pack for AED 25, you can carry one with you wherever you go.
And with 99 percent of the world's population using plastic toothbrushes, The Goodness Company is offering you a sustainable alternative in the form of a bamboo toothbrush – which are completely biodegradable, and retailing at AED 18.
Details: For more information, visit the company website.