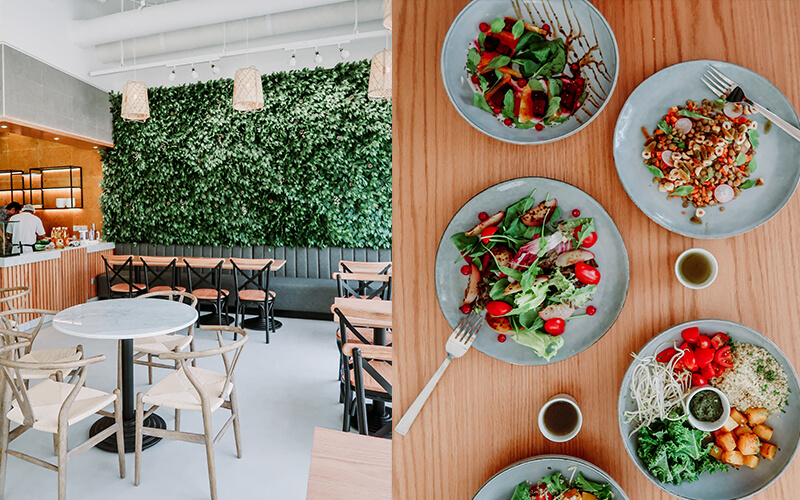 A new vegan café has opened in Dubai Marina, serving wholesome and healthy food in a wide range of freshly made plant-based dishes.
The new concept, Soul Santé, was born when founder Manisha Advani was looking for vegan, healthy desserts to satisfy her sweet tooth, that still tasted delicious while having a lower calorie count. In her search however, she found that many restaurants were adding hidden ingredients and artificial flavours to their vegan dishes and it felt almost impossible to find desserts that ticked all the boxes.
As vegan diets continue to become more popular by the day, more emphasis is being put on menus that are calorie counted, free from nasties, sugar, soy, gluten and carbs, in addition to demand for some dishes also being suitable for the keto diet.
Seeking to take into account all of these factors, Soul Santé's dishes include options such as the grilled peach salad, beetroot sliders, pulled jackfruit tacos and the signature eggless omelette.
For those with a sweet tooth, the desserts section on the menu won't disappoint either, as you can indulge in guilt-free sweet treats such as lemon cookies, peanut butter cups, chocolate cupcakes and banana pancakes.
Details: Open daily from 8am till 10pm, located in Jannah Place, Dubai Marina. Free parking. For more information, follow @soulsantecafe on Instagram.